Hemlines That Flaunt and Flatter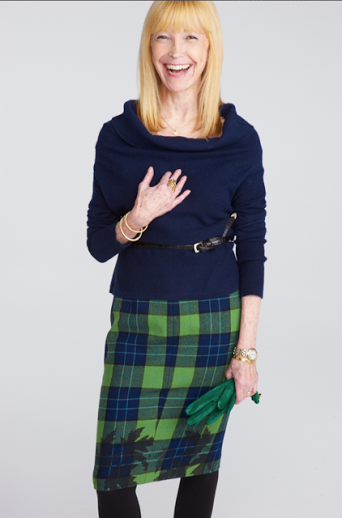 I lead a double life.

My grounded suburban self — kids, grandkids, malls and all — saves me from making the sort of mistakes that my fashion-editor self might easily commit if I allowed myself to fall for every new trend that trots down a runway.

Take this year's hemline hash, for example: Mid-calf skirts and below-the-knee lengths are the next big thing? Not for me, honey!

Popular games, new recipes, movie reviews — AARP Leisure Newsletter »

Fortunately, today's retailers are taking no chances; they offer a range of skirt lengths regardless of the reigning vogue. Here's how to keep your leggy look at any length.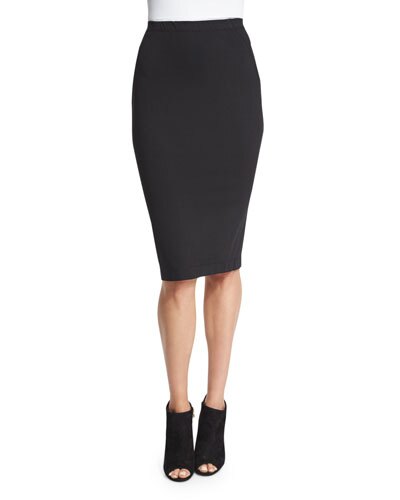 There is no mandatory hemline. RIP the "Hemline Index." This really did exist! In 1926, Wharton economist George Taylor posited that hemlines rise and fall in lockstep with stock prices, and his idea stuck. Thus the Roaring '20s and go-go '60s saw skirt lengths shrink, while the Crash of '29, and the recession of the 1970s brought them tumbling back down toward the pavement.

Crash went that theory, however, when "fast fashion," street style and jeans seized control, and 50-something fashionistas started breaking all the rules.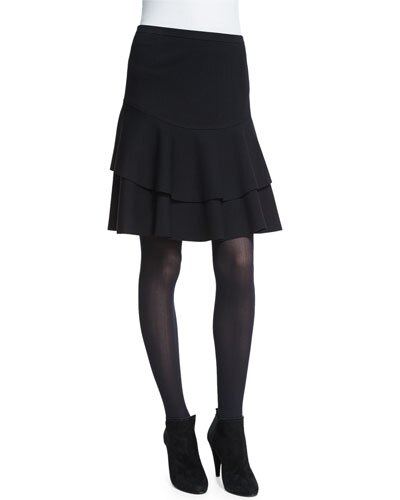 Consider your legs at 50. Odds are they have changed. No longer are we strangers to wrinkled knees, wobbly inner thighs or shins "embellished" with visible veins and brown spots.

But you know what? As millennials love to mumble, "It's all good!" You can pretend the above conditions don't exist. You can use a self-tanner or wear opaque tights. You can wear any skirt length you like! Your age-derived common sense should fill you with confidence.

Find your "forever" hemline. This has nothing to do with your shape or size and everything to do with your attitude and style. If you like showing your contours in pencil skirts and tailored sheaths, a hem length that is just above the knee works for all. Remember that you'll be showing more thigh whenever you sit down, cross your legs or climb stairs. But just as there are "longhair lifers" among us, there are short-skirt lovers, too, and they — OK, I — say you can go an inch or two higher if you choose A-lines, wraps, pleats or fluted flares.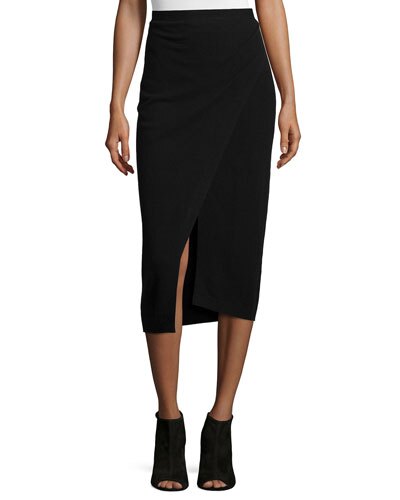 Longer hemlines are tricky. They can make you look fabulous or frumpy. Because long hemlines elongate the body and shorten the legs, they are difficult to pull off for women, say, 5-foot-4 and under. (I should know — I barely clear 5 feet.) Our best bet? A long, slim skirt with a front slit or wrap that flashes more leg when we stand, sit or walk.

Any long, trendy skirt — and these range from wide and full to narrow and body-hugging, from below the knees to mid-calf — gets its fashion edge from shoes. Choose a chunky or slim-heeled bootie … a gutsy, strappy sandal … a peep-toe shootie — anything, basically, so long as it's not a flat or a classic pump.

A caution: Men don't exactly love this length, so if you're dating, just say no (to the long skirt).

Get discounts on hotels, airfare, car rentals and more — AARP Member Advantages. »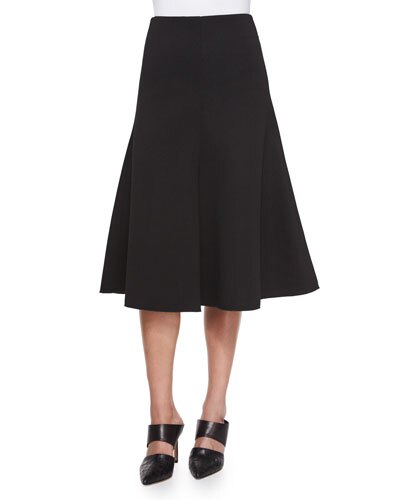 True minis are for marathoners. You'll need trim, toned legs — plus some major charisma — to pull off a shortie now. But if leggings are your idea of everyday clothes, you just might be that 1-in-10 case for whom minis are the way to rock it at 50-plus. To keep the proportions youthful but not silly, add toned-to-match opaque tights and knee-high boots or booties.

Buy black skirts to get your longer-hemline fix.
For a modern twist, pair the long black skirt of your choosing with a loose, slouchy top. Once the fashion passion ends, you can simply take the top to a tailor for a nip at the bottom; it will still make a stylish standby.

For more fashion tips, watch for the upcoming launch of Beauty & Style, AARP's new digital magazine.

Photos: Michael Waring; neimanmarcus.com (2-6)





Also of Interest

See the AARP home page for deals, savings tips, trivia and more.