How to Look Youthful Online!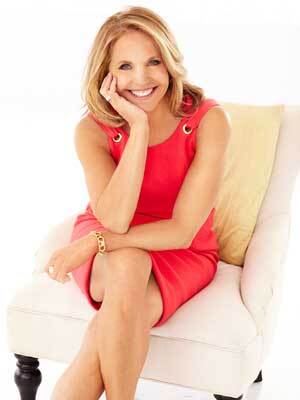 A picture is worth 1,000 words. Any 50+ woman networking on Facebook, LinkedIn or Match.com will tell you so. Our lives, jobs and relationships all depend on the photos we post. But our hair, makeup, clothes, body language and expression get the future friends, mates and employers we want. The secret is to always look contemporary, confident and approachable and know which photos to use where. Katie Couric, 55, is a star example. Here are the beauty and style tricks you need:

TO GET THE INTERVIEW OR JOB: Splurge on a professional head-shot and let the photographer de-age you with Photoshop. This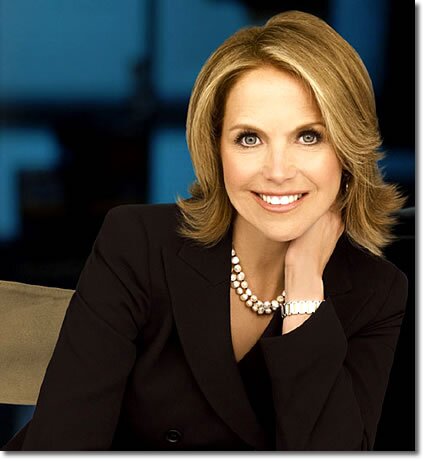 is not cheating. This is just smart and saves you thousands on Botox, fillers and cosmetic surgery! Deep expression lines, shadows and saggy under-chin dribble ...gone! Stick to neutral matte makeup with cleanly defined eyes, warm healthy-looking skin and a creamy nude lipstick. Have your teeth whitened before the shoot if you can, although retouching brightens them too. Get a fresh salon blowout to add volume and shine. Ask for a low-watt fan on set to keep hair slightly moving and loose. Wear a fitted tailored dress for a youthful creative photo, then change to a jacket for a more corporate option. Smile with your eyes to appear engaged and lively. Sit naturally as if you're having a fascinating conversation. Lean forward, prop your elbow on a desk, and look just above the lens. You want a self-assured photo that's not a standard "mug" shot. Try: Maybelline Unstoppable Eyeliner in Onyx or Espresso ($5.89,drugstore.com) and L' Oreal  Paris Colour Riche Caresse Lipstick in Sheer Linen or Silky Java ($9.99, drugstore.com) for your makeup!

TO GET THE DATE: You don't need a professional photo. A recent closeup and fuller-length photo taken with your digital camera or smartphone will work. Select upbeat flattering shots from vacations, off-duty days with friends and events. If you're taking a new photo, a tailored dress in skin-warming red, pink or coral looks classy but on-trend. Sit with legs crossed as Katie does above in red. This pose is a classic celebrity favorite because it camouflages mid-body issues and plays up slim arms and legs. Do your makeup just as you would for a work-site shot but add radiance with a creamy apricot-pink blush and a hint of shimmer in your lip stick and eye shadow. Try Stila Convertible Color in Gladiola or Fuchsia ($25, sephora.com).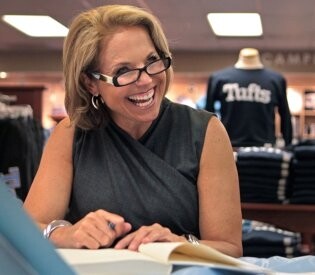 TO MAKE THE CONNECTION: Having physically attractive friends on Facebook makes you look more attractive along with your willingness to show photos of you in real-life situations. Shopping,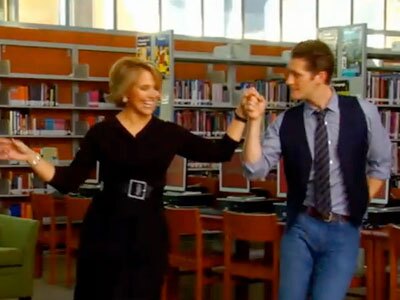 dancing, having brunch with friends are great examples. Katie looks great wearing her glasses at a book signing and dancing on "Glee."

Strategy is everything!

Photo credits:

Katie Couric in red dress: goodhousekeeping.com

Katie Couric in tailored blazer: bostonherald.com

Katie Couric in grey dress and glasses: bostonherald.com

Katie on Glee: celebuzz.com