Kenneth Battelle: The Hairdresser Behind Jackie's Bouffant
Back in 1961, the New York Times ran a lengthy article to mark the 34th birthday of a Manhattan hairdresser who had already reached such a level of renown that the paper dispensed with its traditional practice of referring to a news subject by his surname and the title "Mr." Instead, it simply referred to him as "Kenneth," and proclaimed, lyrically, that "being besieged by a bevy of beautiful women is all in the line of business for one young man."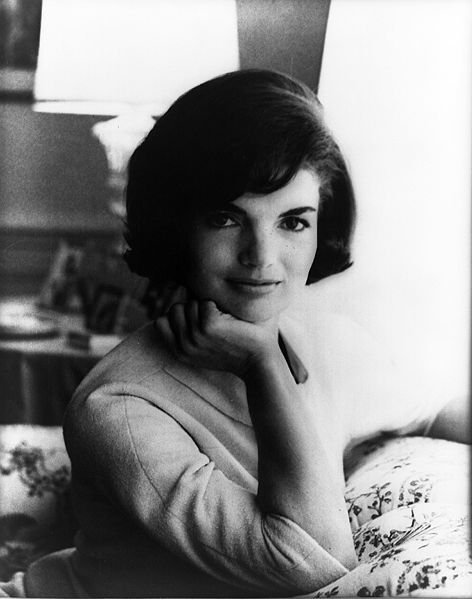 But that only partly captured the allure and the artistry of Kenneth Battelle, for whom the term "hair stylist to the stars" would have been an understatement. Battelle, who died on May 13 at age 86 in Wappingers Falls, N.Y., was perhaps the first coiffure creator to become an international celebrity in his own right, one with so much juice that Glamour magazine reportedly boosted its circulation simply by mentioning his name on the cover. Over the years, Battelle's clientete sounded like the invitee list for an Academy Awards telecast: Marilyn Monroe, Judy Garland, Lauren Bacall, Audrey Hepburn, and Lucille Ball (who referred to Battelle as "God") were among a few of the Hollywood stars who went to him in an effort to look sufficiently glamorous on the red carpet.

Just as great painters tend to be known for a single masterpiece, Battelle had his signature coiffure: the gracefully billowy bouffant that he created in 1954 for the wife of a rising junior U.S. senator from Massachusetts. Jacqueline Kennedy turned to the then-unknown Battelle only because her regular stylist had called in sick. According to a 2003 Vanity Fair profile, Battelle, with remarkable boldness, decided that Mrs. Kennedy's short, layered, frizzy "Italian cut" wasn't right for her height and bone structure. Instead, he persuaded her that she should let that hairstyle grow out and go for a totally different look.

In the months that followed, Battelle stretched out Jackie's hair, using special large-sized curlers that he had custom made, and gave it a more relaxed, natural appearance. The remarkable makeover transformed Battelle into a sought-after talent. He developed a special technique for making hair look soft and full, which involved wetting it and affixing clips to sections to separate them, while he snipped at them with blunt scissors.

Here are 10 intriguing facts about Battelle:

Battelle, a native of Syracuse who served in the U.S. Navy during World War II, became a stylist when he was forced to drop out of college for lack of funds. He was enticed by a beauty school advertisement promising that anyone who graduated would earn $100 per week.
His first job was at the decidedly déclassé Starlet Beauty Bar, a beauty parlor across from a Greyhound Bus station in Syracuse, where many of his clients were hookers.
Battelle helped repair Marilyn Monroe's hair, which had been damaged by excessive bleaching, and persuaded her to allow him to straighten it. "When you have a blob of curly platinum hair, that's all you can see," People quotes him as explaining. "You don't see the beautiful face."
In 1963 he opened his own salon in a mansion at 19 East 54th Street in Manhattan, whose ornate decorations included marble Corinthian columns and a cascading staircase. Maids served clients lunch and tea on Porthault trays and lit aromatic Rigaud candles while they propped the customers' feet on pillows. "I believe in coddle, coddle, coddle," he explained to Vogue.
After a fire destroyed his salon in the mid-1980s, he eventually relocated it to the Waldorf-Astoria Hotel.
At the apex of his popularity, a new high-society client might wait three months to get an appointment with him.
He complained that the famous actresses and social butterflies who came to him sometimes wouldn't trust in his imagination. "They say, 'Do anything you want,' and then come all the ifs, ands, and buts," he explained in 1963. "That's why models are so wonderful to work with - they're not afraid to experiment."
During the Kennedy administration, his work on the First Lady's hair led some wags to dub him the "Secretary of Grooming."
He once told New York magazine that salons should be glamorous places where "people [run] around in mud packs and [come] in with their Russian wolfhounds."
He explained the challenge of hairdressing to the Times in 1961: "Each head has a different texture, a different face to frame and a different personality to work with - all of these things go into creating a coiffure. It's not just knowing how to put in a lot of rollers."


Also of Interest

Join AARP: Savings, resources and news for your well-being


See the AARP home page for deals, savings tips, trivia and more