Look Cool When It's Hot: Best Summer Makeup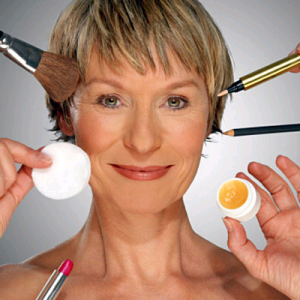 When it comes to makeup, women over 50 often fall into two categories in the summer:

1. Those who continue to wear the same makeup they've been putting on their faces all year long, and very possibly, since they were 20.

2. Those who decide it's too hot, too much trouble, and too annoying to wear anything at all.

Everyone needs a little bit of something, so I would like to propose a third category, one in which I put myself after I turned 50 and needed to update my makeup, especially in summer:

Those who wear just the right amount of the right products for a face that looks cool, current, and confident... no matter how hot it gets.
While researching products for my book, The Best of Everything After 50, I tried many different lipsticks, mascaras, eyeliners, and so on. I settled on only a few, all of which are listed in the book. Some were recommended by experts (like the fabulous Laura Geller) but many I discovered just by wandering the aisles of my local Duane Reade drugstore or Target. Most are extremely well priced and all flatter just about every skin type and shade.

If you're looking for an easy, fast, and oh-so-pretty summer look, here it is:

First, get your skin ready (2 minutes):



Great tip: Do 20 push-ups while you're waiting for the moisturizer to settle in. If you do these every day, your arms will look fabulous, and your cheeks get a little flush to them, too. Push-ups a little rusty? Here's a short "how-to" video:


Okay, now the real fun begins (complete with shopping list) . . . all in less than 5 minutes: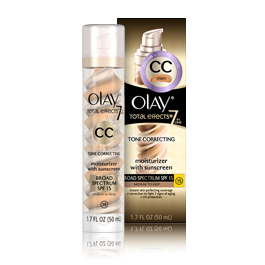 Result? You've protected your face with loads of sunscreen, created a fresh, pretty, modern, light look for summer--in a just few minutes--and managed to squeeze in a few push-ups! Top it all off with a fun shade of polish for your fingers and toes (ever try a gorgeous shade of blue?), some great sunglasses to protect your beautiful eyes, and a really cool hat (here's one I stole from my husband's closet):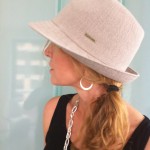 Summer (and you!) never looked so good.

I want to hear from you! What are some of your favorite summer makeup secrets? Please share in the comments section below! 



Questions? Leave them in the comments section below. For more tips on living your best life after 50 (or 60, or 70...) check out The Best of Everything After 50: The Experts' Guide to Style, Sex, Health, Money and More and www.bestofeverythingafter50.com. Keep me posted on how you're doing by subscribing to me on Facebook and "tweeting" me on Twitter at @BGrufferman. Check out the full video series - The Best of Everything - on the AARP YouTube Channel.

Photo credits: Pot Rouge, Olay CC Cream, Olay Regenerist, In Grand Fashion, The Perfect Hat



Also of Interest

Join AARP: Savings, resources and news for your well-being


See the AARP home page for deals, savings tips, trivia and more