News Flash: Save Money by Having Someone Shop for You!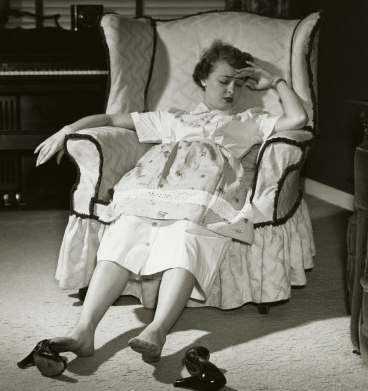 When I interviewed Diane von Furstenberg for my book, The Best of Everything After 50, one of the best pieces of advice she gave me was this: don't waste time and money by shopping for clothes on your own. Get help! Make a terrific 'personal shopper' your new best friend.

Since I would rather empty the dishwasher than go shopping, I was intrigued by the idea. Although I've lived in one of the shopping capitals of the world for over fifty years (New York City), I have never used a personal shopper, a service which seems custom-tailored for me because I love clothes, but I hate to shop. It's intimidating, time-consuming, and I usually get hungry, tired, and grumpy, which means that I buy all the wrong things and end up at the cosmetic counter getting yet another lipstick. On top of that, like a lot of women I know, I just never have the time. And, besides, I always assumed that the women (and men) who used personal shoppers were those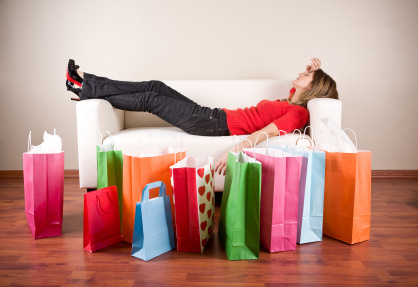 who could drop a few thousand on a couple of new outfits without batting an eye. That's most definitely not me.

But, Diane insisted, and a close friend, who was interviewing for jobs at the time, agreed, that the right personal shopper could actually save me money and time. I was skeptical but open-minded as I listened to my friend explain how it all works: she calls her personal shopper at a local department store about a week or so in advance to make an appointment and describes what she's looking for (work, play, evening clothes, or whatever). By the time she walks into the "personal shopping" dressing room, it is already filled with the consultant's hand-picked choices in the right sizes to try on, complete with shoes and accessories.

The personal shopper scouts out clothes on every floor and in every department and sends out notices to her customers when new styles come in or when things go on sale. Best part? There's no charge for the service, no minimum purchase, and no pressure to buy anything (although, the consultant certainly hopes you will!). Their goal is to keep you as a loyal customer, and that you will recommend them to your friends and family. Another big plus: a tailor is always waiting in the wings so that your personal shopper can help get the items custom-fitted if anything needs to be altered.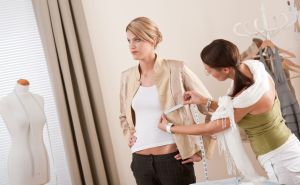 Convinced at last, I took the leap and did it! My experience --which was at a large well-known department store--was a game-changer. She told me what looked best on me and what I should definitely never, ever consider. Recommendations were made for shoes and bags, and she now emails me anytime there's something she thinks I would like (or goes on sale), and puts it aside. Almost every major department store offers this service, but if your local store doesn't have a personal shopping department, you can establish a similar relationship with a terrific salesperson at any store.

From what I've figured out, personal shoppers can really help if you:

Are too busy to shop because of work, family, life
Have a special occasion and don't have a clue what to wear
Are interviewing for a new job and need solid advice on how to look elegant and current
Want to create a solid wardrobe foundation with a few key pieces, but don't know where to start
Are looking for brands and styles that work best for your body shape and age, not just what's showing on the runway or magazines
Often buy clothes that you don't wear because they aren't right
Need help pulling outfits together (belts, shoes, accessories)
Are stuck in a fashion rut, wearing the same brands, colors and styles year after year
Need help sticking to a budget
And if you want all this without a fee . . .try a personal shopper. Trust me, once you've gone down this road, you will never go back.

Truly . . . this falls into the category of "what's not to like?"

I'm the National Osteoporosis Foundation 'Ambassador for Bone Health' and a fierce champion of positive aging. For more tips on living your best life after 50 (or 60, or 70...) check out "The Best of Everything After 50: The Experts' Guide to Style, Sex, Health, Money and More" and www.bestofeverythingafter50.com. Keep me posted on how you're doing by subscribing to me on Facebook and "tweeting" me on Twitter at @BGrufferman.  

photo credits: girliegirlarmy.com, boisdejasmin.com, yellow pages.com.au