Our 7 Biggest Fashion Mistakes
Mistake 1: Believing you are too old or fat to wear trendy clothes.

I call them "retro addicts": women who buy and wear the same stuff over and over again, mistakenly convinced it's possible to age out of new fashion trends. Try telling that to Iris Apfel!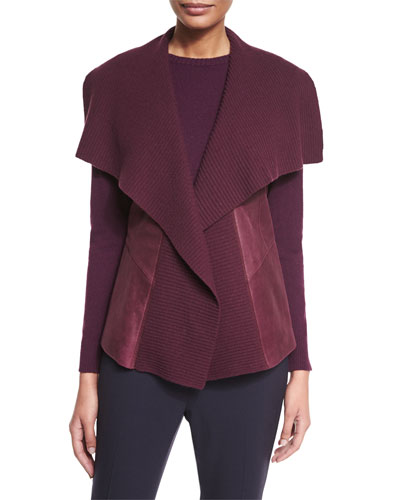 Mistake 2: Still wanting to "paint it black."

Give black a break, already! Navy blue, coffee brown, inky plum, maroon and charcoal gray all perform the same sort of slim-and-trim tricks.

You can select one color and go monochromatic from head to toe. Alternatively, pair any dark hue with any other.

Get discounts on hotels, airfare, car rentals and more — AARP Member Advantages. »

The secret is to keep the contrast level low: No color or piece should be significantly lighter or brighter than its fellows. A latte-brown suede skirt works with a navy turtleneck, for example, because they're equally dark. Try squinting at the combo; if nothing jumps out, you're good to go.

Mistake 3: Buying leggings or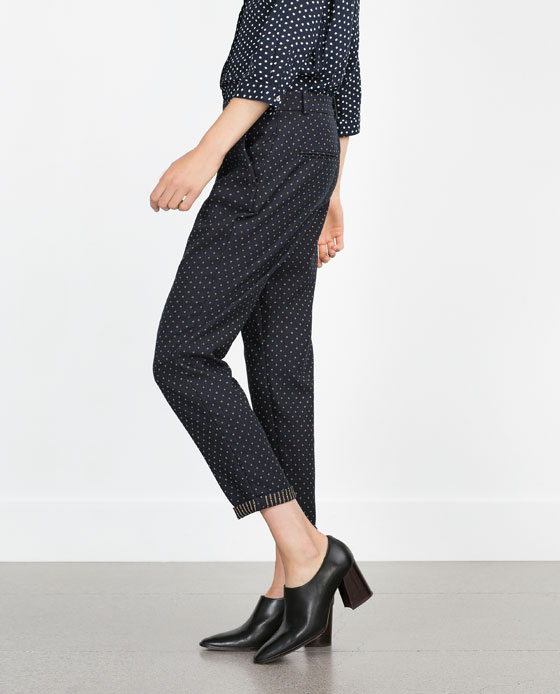 capris.

Tailored pants are back — and ready to make you look 5 pounds thinner.

But there's a problem: Our 50-plus brains see a pair of tailored pants and automatically think, "Ohhh — serious work clothes."

So switch off that reaction loop and start treating tailored pants like your favorite broken-in jeans. Wear them with other "off-duty" pieces, such as a chambray shirt or a pair of slip-on sneakers, then simply add a silk blouse and booties to dial up the polish as needed.

Mista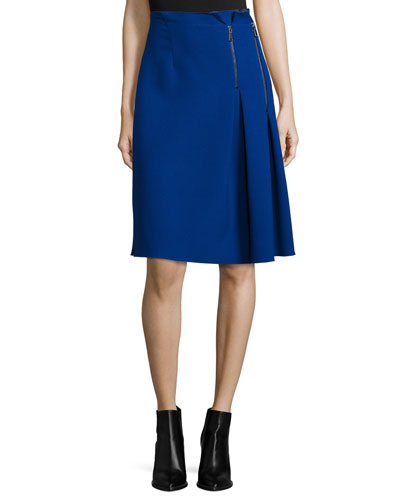 ke 4: Sporting traditional pumps.

Choose booties with block heels. They provide the height and leg-extending benefits of classic, spikier-heeled pumps, but they also give you more stability — and a fresh attitude.

It may take time for your eye to adjust to the look and proportions of ankle-cropped boots worn with skirts and dresses, but they are well worth the instant update. If you want to ease into the trend, add a pair of opaque tights — we're talking not just warmth but extra calf-slimming.

Mistake 5: Hanging tight.

I'm all about the liberating effects of showing your shape. But when you pour yourself into a pair of skintight jeans or a painfully tight pencil skirt or sheath dress, you're guilty of "stuffing 50 pounds of mud in a 5-pound sack," in the immortal words of country fashionista Dolly Parton.

Enjoy life with our popular games, delicious new recipes, the latest movie review and more! — AARP Leisure Newsletter

So stop denying yourself the wiggle room you — OK, we — need. Instead, find it in a swishy A-line dress, a skirt that wraps or pleats for movement, or a pair of straight-leg jeans. Not one of these three options demand a daily juice fast or industrial-strength shapewear.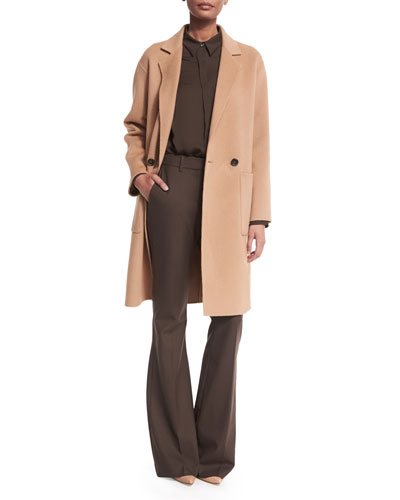 Mistake 6: Hanging on to "puffers" and cropped outdoor jackets.

Wait till you see how a crisp tailored topcoat sharpens your entire silhouette; it will cloak or polish "what lies beneath."

In my case, that could be anything from a fancy cocktail dress to a lazy-day mash-up — a pilled mini-sweaterdress (yes, I kept mine!) worn with opaque tights and over-the-knee boots.

Look for a weight and fit that suits your climate and preferences. A man-tailored coat with a V-neck and lapels works well with scarves. Mix it with other feminine pieces to lend it "trend appeal."

Mistake 7: Failure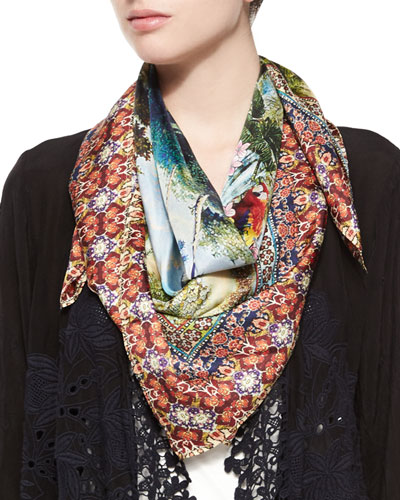 to scarf it up.

Accessories provide a welcome distraction from any perceived flaws, so never discount them. Scarves have become the new "fashion candy." As a stand-in for that old standby, the statement necklace, they camouflage corded necks and sun-damaged chests, redirecting the viewer's gaze to your fabulous face.

For more fashion and beauty tips for women 50-plus, watch for AARP's new Beauty & Style digital magazine, coming to a tablet near you soon!

Photos: neimanmarcus.com (1, 3, 4, 5); Zara.com (2)





Also of Interest

See the AARP home page for deals, savings tips, trivia and more.