John Fogerty's New Album Brings Old Hits Back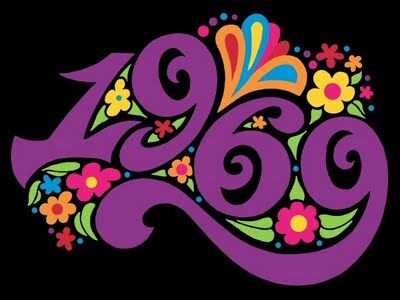 The summer of '69 was one of a kind. From Woodstock and a man on the moon to the Manson murders and the Stonewall riots, it was a tumultuous, memorable and, in many ways, surreal time ... especially if you were 13 and trying to figure it all out.

Lucky for us, The Stones, Beatles, Stevie Wonder and so many more wonderful musicians were in constant rotation on AM radio all summer long. It was musical bliss. Lying on a blanket in my Brooklyn backyard, baby oil slathered all over, a bottle of Sun-In at my side, I listened to my lportable radio, hoping to catch my favorites. First among them: Creedence Clearwater Revival's "Green River."

Slideshow: Summer Songs of the '60s

I was a devoted fan of CCR, one of the most popular bands in the country from 1968 until 1972, when they broke up. But, I didn't adore them in the same "crushy" way I did the Beatles. With CCR it was all about the music ... and that voice.

For too many years "that voice" - which belongs to the lead singer and chief songwriter of CCR, John Fogerty - was MIA. The quick version of the story is this: CCR's contract with its record label required Fogerty to do 15 albums, and he was only 19 when he signed. By the time the band fell apart for lots of different reasons, Fogerty still owed the label eight records. To get out of the contract, he had to leave his publishing rights behind, which meant the label could do what it liked with the music. CCR songs appeared in movies and commercials, and Fogerty took a 10-year vacation from the music industry.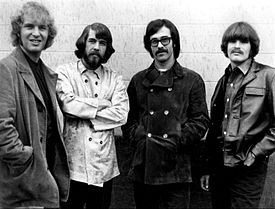 Eventually he emerged from his self-imposed hiatus, and came out with Centerfield in 1985, on another label. On tour in 1986 for the new album, Fogerty refused to play any CCR songs on stage, sorely disappointing fans. His reason? Every time he performed a CCR song, even those he wrote, which was most, he would have had to pay performance royalties to the copyright holder, the founder of his former label.

It wasn't until Feb. 19, 1987, that Fogerty broke his ban on performing CCR hits. At a concert in L.A., Bob Dylan and George Harrison joined him on stage, and convinced him that the world would think Proud Mary is Tina Turner's song if he didn't perform his old tunes. He did.

Which brings us to the summer of 2013. Fogerty recently released his newest album, Wrote a Song for Everyone, in celebration of his 68th birthday. Instead of shunning his CCR hits as he did for so many years, in this fantastic album he embraces Proud Mary, Fortunate Son, Who'll Stop the Rain and other hits, and performs them brilliantly with some very cool performers - Keith Urban, Foo Fighters, Kid Rock, Jennifer Hudson and more.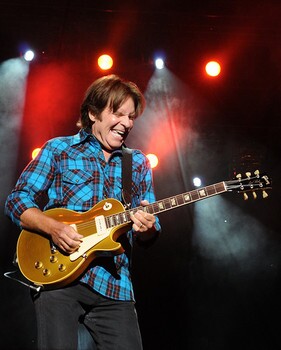 I thought this album might be Fogerty's attempt to return to his glory days by harnessing the talents of those much younger. I was wrong. As fantastic as Fogerty's guest performers are, they serve as the warm-up acts for the main event: that voice. They start the songs until Fogerty kicks in with passion and raw energy and a voice that is stronger than ever, perfect for my runs in Central Park.

No doubt, when I look back at the summer of '13, I will think of how this man, close to 70 years old, rocked our world ... again. And no, "Green River" didn't make it on to the album. But, I'm sure when I see Fogerty in concert this coming November he won't disappoint.

We want to hear from you! Do you have a favorite CCR or John Fogerty song or memory? Please share it with us in the comments section below!


Also of Interest

Join AARP: Savings, resources and news for your well-being


See the AARP home page for deals, savings tips, trivia and more