Shop De-Agers With A Beauty Scientist!
Standing in the skin care aisle of any drugstore or mass marketer and it is easy to become overwhelmed as hundreds of anti-aging products claim miracles. Jars, tubes and pump bottles say they "sculpt and lift" saggy skin, provide "an immediate tightening sensation" or "instantly correct dark circles." Some boast having the highest percentage of collagen boosters or the most peptides or exotic ingredients like dragon's blood (don't worry, it's tree sap) or stem cells. Uh-huh. We weren't born yesterday so we know treatments take weeks to show results, but we don't know which to choose. Top skin care brands know words like deep-wrinkle, ultra lift, regenerating, repair and radiance boosting get our attention but do they work? I asked Johnson & Johnson's top chemist Samantha Tucker- Samaras for the naked truth. Here's what you need to know:
LOOK FOR ONE OR MORE OF THESE ON THE LABEL. What really makes the difference are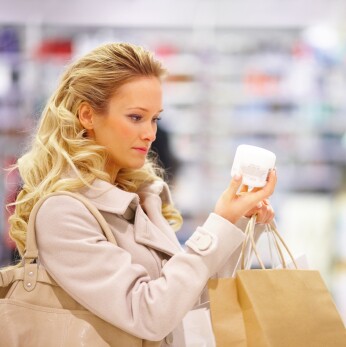 five proven ingredients, "retinol, soy, glycolic acid, hyaluronic acid and glycerin," said Tucker- Samaras. Just a quickie cheat-sheet: retinol reduces fine lines and wrinkles, topical soy improves skin tone and texture, glycolic acid (an AHA) accelerates cell renewal so skin looks fresh, hyaluronic acid is a powerhouse humectant that plumps up wrinkles and hydrates dry skin, and glycerin is a classic moisturizer that gives skin a supple, soft feel. New technology has helped researchers target which components in natural ingredients offer maximum benefits. Breakthroughs are happening in the lab so eventually this list will expand. Tucker- Samaras said, "E-PULSE by RoC is a perfect example and uses mineral complexes of zinc and copper to boost elastin and collagen production."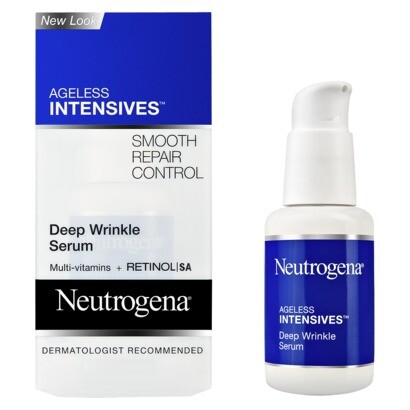 A HIGHER PERCENTAGE OF INGREDIENTS DOES NOT MEAN BETTER. Regulations for ingredient listings are tricky. Some brands are putting percentages front and center on the package to lure consumers. Tucker- Samaras said, "most brands treat their formulas and technologies as proprietary for competitive reasons. Ingredients are listed in descending order of concentration anyway but the real value of the list is determining the presence or absence of a an ingredient."
GO AHEAD AND GET INTO SERUMS. Stop putting it off. According to Tucker- Samaras, "moisturizers are designed to hydrate the skin and can partially absorb into the skin's surface while leaving a protective layer on top. Serums absorb more completely and leave no residue but give the skin a rich smooth texture." You might prefer using an intensive concentrated serum alone at night or under your night cream when your skin is makeup-free, but I like it for day too. A great beauty insider trick is to mix a tiny drop of serum with your foundation. It enhances blending and gives even full-coverage face makeup a natural, radiant and authentic look. Try: RoC Retinol Correxion Skin Renewing Serum ($25.19, drugstore.com) Neutrogena Ageless Intensives Deep Wrinkle Serum ($17.97,walmart.com) and Boots No7 Protect & Perfect Beauty Serum ($19.94, target.com).
Now go out and get your revenge on wrinkles, you're ready!
Photo credits:
Shopping Photo: masterfile.com
Woman checking skin care ingredients: healthybeautyproject.com
Neutrogena Ageless Intensives Deep Wrinkle Serum: walmart.com