Should Your Guy Dye His Hair?
Manic Panic can be cool for teens and sunny streaks look sexy on surfer dudes but obvious color is just plain weird on mature men. Like us, men 50 + are out there competing for jobs and social connections. Some follow Paul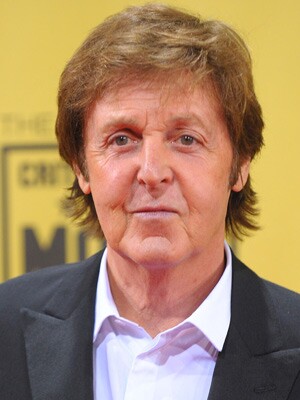 McCartney, Donald Trump, Robert Redford and Rod Stewart with not-so-natural shades of orange-y brown and golden blonde. I love Billy Crystal but not his dark cap of frizz. Help your guy get it right. Brad Johns, Color Director of the Saks Fifth Avenue Salon & Spa in NYC with many male clients in the TV, entertainment and financial world tells all :
THE DARKER AND MORE SOLID THE COLOR THE FAKER THE LOOK. Pitch black or dark brown hair emphasizes his under eye shadows, discolorations and wrinkles. It looks fake and calculated. Men don't wear makeup so they can't even compensate with concealer and blush. Tell him men look sexier with a mix of natural and enhanced color. Try : Just For Men Touch of Gray ($20.91, amazon.com)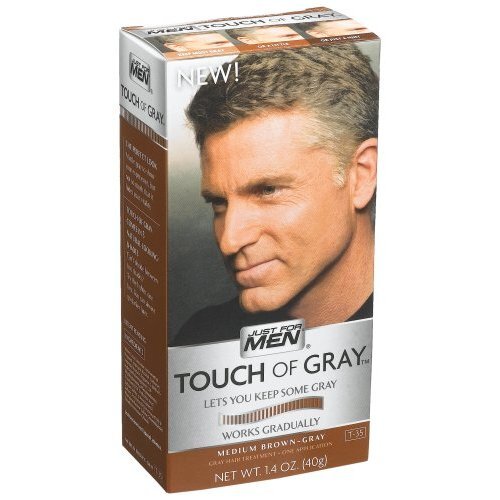 ASH OR NEUTRAL COLORS ARE WHAT YOU WANT. Keep it cool- men, unlike women can't do colors with red, warm or gold undertones. It looks fake.
LEAVE GREY SIDEBURNS, THEY WORK. Sideburns grey faster than hair at the top. George Clooney and Michael Douglas enhance the grey but don't cover it completely and let sides go au naturel. The combo of pigmented hair and grey sides (and even a little grey stubble) is flattering and looks authentic.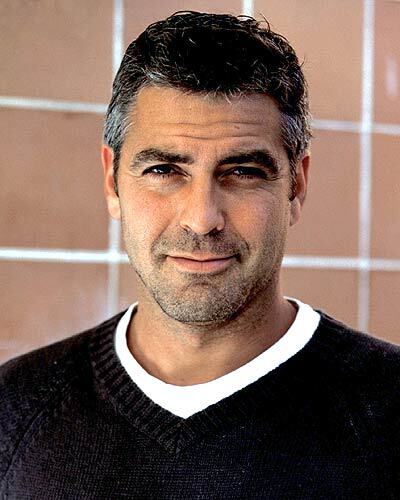 COLORING FINE THIN HAIR IS TRICKY. White or grey roots will look like scalp showing through and make the hair appear thinner and stringier. Make sure he stays on top of root maintenance. No comb-overs either. Cut it short!
GO ONE SHADE LIGHTER IF YOU WANT DIY COLOR. If he dyes at home, pick up two boxes at the drugstore- the shade he thinks he is and one shade lighter. Try the lighter shade first, you can always return the other. Most men think their hair is darker than it actually is.
GO TO A SALON FOR HIGHLIGHTS. Subtle highlights at the crown can enhance natural color that's greying with no need for allover color. They can brighten skin tone, soften lines and redirect attention back to his eyes and away from the jaw and neck. Whitened teeth plus highlights can provide a one-day lift that takes years off.
Forget Botox and the facelift, it's all about the hair guys !
Photo Credit: Amazon.com, Jahanc.wordpress.com, MusicRoom.com