Solving the Mystery of Skin-Care Products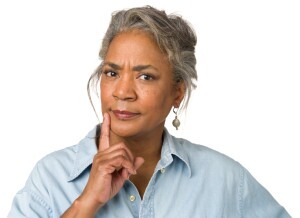 Every woman I know (including me) is confused by the sheer number (and price range) of skin-care products out there.

Many of us haven't a clue which products work best with others, which should be applied first or last, day or night...you get the (muddled) picture!

I call that a beauty bummer.

Do we need peptides? Retinol? Hyaluronic acid? All of the above? As we grow older, our skin-care needs become more challenging, thanks to all those years we turned our pretty faces to the sun, slept face-down on pillows and unintentionally dehydrated our bodies — and therefore our skin — by drinking too little water or too much alcohol or coffee. Come to think of it, just about everything we do has a direct impact on the health of our skin.

>> 7 Surprising Things You Do That Cause Wrinkles

Which brings us to the big question: What works?

According to dermatologist Doris Day, the best way to answer that question is to adopt a less-is-more philosophy — and practice — when it comes to skin care.

So here's a quick cheat sheet on how to layer skin creams in order to achieve glowing skin at any age:

Step 1: Serum. Always start with the thinnest skin-care treatment. A good antioxidant serum can help to smooth and brighten the skin; look for those that include ingredients such as peptides, retinol, coffee, vitamin C, niacin and its derivatives, or green tea.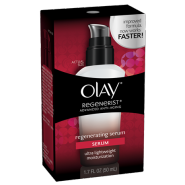 The serum candidates here include Olay Regenerist Regenerating Face Serum, Boots No7 Protect & Perfect Beauty Serum, Kinerase C8 Peptide Deep Wrinkle Treatment, Lumene Bright Now Vitamin C Beauty Drops and Mario Badescu Peptide Renewal Serum. Always use a pea-size amount to cover the entire face. Then, go do a few push-ups while you're waiting for it to settle in and work its magic.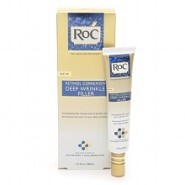 Step 2: Targeted Wrinkle Fillers (optional). Some products target facial areas that seem to attract the most creases, specifically the forehead and corners of the eyes. These "wrinkle fillers" can plump up the skin, temporarily diminishing the prominence of crow's feet (though I prefer "laugh lines") and forehead furrows. They should be applied as a thin layer — in the targeted areas only — after serum but before moisturizer. Choices include Garnier's Ultra-Life Targeted Smoother, Philosophy Deep Fill Fix and RoC Deep Wrinkle Filler.

Step 3: Moisturizer. After treating the skin with serum (and possibly a filler), apply a moisturizer to hydrate it and seal in the first layers. Look for brands that contain hyaluronic acid and ceramides. Among your options: CeraVe Facial Moisturizing Lotion SPF 30 (my favorite), Neutrogena Deep Moisture Day Cream SPF 20, RoC Deep Wrinkle Daily Moisturizer SPF 30 and Perricone MD Photo Plasma SPF 30.

Step 4: Sun Protection. You still need to add one more layer — sunscreen — before applying any makeup. Don't neglect the back of your hands or your neck and chest.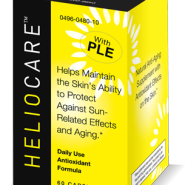 Barb's Bonus: For extra sun shielding, consider a daily dose of Heliocare, an over-the-counter supplement that is sunscreen protection in a capsule. Its potent antioxidants mop up free radicals produced by the sun. Derived from a South American fern, Heliocare does not replace sunscreen; instead it offers an added layer of protection from the sun's rays, even indoors, all year round.

Step 5: Once everything settles in, you're ready to beautify with a little tinted moisturizer or a light application of foundation. Some women add a tiny bit of serum to their foundation, making it less heavy (and injecting some "treatment" into their beauty).

After following this program for a few weeks, you may find, as I have, that you need less makeup.

>> Get travel discounts with your AARP Member Advantages.

For more tips about healthy skin at any age, check out this short chat with dermatologist Doris Day:
Until next time, remember: We can't control getting older, but we can control how we do it!
Photos: drbimages/istockphoto; Walgreen's; Olay; Heliocare
Also of Interest



See the AARP home page for deals, savings tips, trivia and more