Style Lessons From TV Power Muses
Strong, confident older women finally run the show. In weekly style lessons staged on TV, they make foreign policy decisions, challenge guys in corporate suites, solve crimes and take down bad guys, displaying perfect makeup and hair the entire time.

While most of us are not White House staffers or hotshot attorneys hobnobbing with POTUS and FLOTUS, why shouldn't we borrow a few beauty and fashion tricks from these dynamic small-screen heroines? It just might land us a new job, promotion, lease or bank loan, help seal a major deal, or clinch a contract. Here are five things they do that you can, too.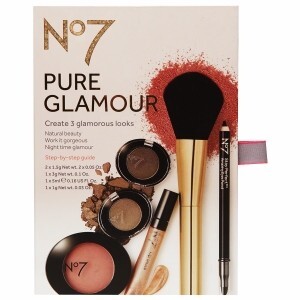 Try a mini- makeover. On Madam Secretary, Tea Leoni as newly appointed Elizabeth McCord gets a mandatory makeover. A stylist detached from the Oval Office insists and assists. Result: Overnight miracle (hey, this is TV). The ex-CIA analyst swaps her long hair, wide pants, baggy tops and boxy coats for a bouncy bob, polished makeup (via bronzer, liner and nude lipstick) and a low-key Armani-ish wardrobe. Instant press credibility!

>> 11 Ways to Look 10 Years Younger

Even McCord's chief of staff — Bebe Neuwirth as Nadine Tolliver — has gotten a sly push. In the most recent episode, her dated wash-and-wear frizz had softened to tousled waves. Even for us, social media makes looking "new" (or at least up to date) non-negotiable. Use your stay-cation time over the holidays to try a new salon, get fresh suggestions from department-store personal stylists (a free service!) or advice from makeup counter artists.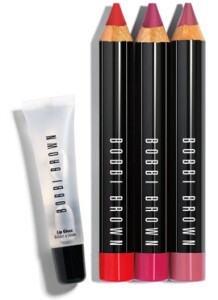 Dress like you mean it. Sharpen up with structured dresses (or trim tailored pants and pencil skirts, if you prefer separates). But don't just wear them — style them. Even a blue button-down and reading glasses — like McCord's — can reek of chic. Just push up the sleeves and unbutton one extra for a sharp V (and make those frames bold black or tortoise, not tangerine). Of course, dress fans can toss on statement necklaces like the ones worn by Diane Lockhart (Christine Baranski's unflappable and sophisticated character on The Good Wife). If you can't wear a tiara, it's the next best thing.

Wear leather or color for leverage. We can be intelligent, conservatively dressed and sexy — all at the same time. Our TV peers do. Viola Davis, as law professor Annalise Keating on How to Get Away With Murder, shows up for court and class in body-fitted buttery leather jackets, curvaceous sheaths and smoky eye makeup. Julianna Margulies' character on The Good Wife, Alicia Florrick, is running for state's attorney in red and violet couture. Tough and très jolie make a good pair. Splurge on a soft leather jacket and a designer dress in your favorite color at the sales.

Have a 24/7 makeup routine. The makeup strategy is a lock. Alica and Annalise get their messages across with strong, smoky, lidded eyes. Diane and Nadine keep eye makeup clean and emphatically lined, but use red lipstick (and perfect diction) to project an aura of authority. I'm sure they all keep a makeup go-kit in their desk. Since all-in-one palettes, felt-tip eyeliners and vibrant lipsticks are major holiday bargains now, try: Boots No. 7 Pure Glamour Kit, Bobbi Brown Art Stick Trio, L'Oreal Paris Infallible The Super Slim by Infallible Black, Revlon Ultra HD Lipstick or Laura Mercier Portable Color Palette for Eyes, Lips & Cheeks.

For more beauty and style tips for women age 50-plus, check The Wardrobe Wakeup by Lois Joy Johnson.

Photos: drugstore.com; bobbibrown.com

Also of Interest



See the AARP home page for deals, savings tips, trivia and more