Summer Makeup That Won't Melt Away
Summertime and the living is easy ... or it's supposed to be. Now is not the time to get all hot and bothered because your mascara runs or your blush streaks down your cheek.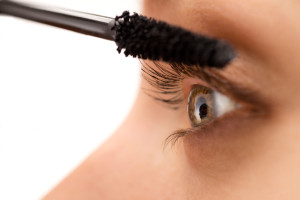 There are products that are meant to be used when the weather is warm and the feeling is light and easy.

Here are a few of my absolute favorites:

Don't even think about wearing full-coverage foundation on your skin (maybe not ever, actually). Do wear a lightweight tinted moisturizer or color-correcting (CC) cream that has a built-in SPF to protect and moisturize. One option is Positively Radiant Tinted Moisturizer with SPF 30.

>> Get travel discounts with your AARP Member Advantages.

Don't wear regular mascara in hot weather, unless you like the look of black tear drops under your yes. Do wear waterproof mascara to keep that from happening. Just be extra gentle when removing it all at the end of the day. Consider Voluminous Waterproof Mascara in Carbon Black. 

Don't wear mascara at all! Do try to lighten up your look by simply defining your eyes with a superthin eyeliner that won't smear off, like Tarte Skinny SmolderEyes. Mascara or not, do always remember to curl your lashes with an eyelash curler - it's essential.

Here's one of my favorite tips to wake up your eyes that's better than a cup of freshly brewed espresso:


 For more tips on living your best life, look inside The Best of Everything After 50: The Experts' Guide to Style, Sex, Health, Money and More, and subscribe to The Best of Everything After 50 video series on AARP's YouTube Channel.

Photo: stockcam/iStock



Also of Interest



See the AARP home page for deals, savings tips, trivia and more