The Better-Than-Botox Smile
My smile has stayed largely the same over the years — think dimples and skinny lips — but age and a bajillion cups of tea have undeniably stained and diminished the effect. Fortunately, my husband is a cosmetic dentist, and his care has improved my smile and brightened my teeth. (At breaking my caffeine addiction, however, he seems powerless.)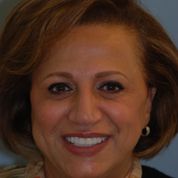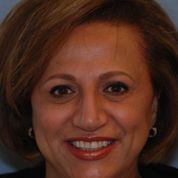 Kourosh Maddahi, a Beverly Hills dentist and the author of Anti-Aging Dentistry, believes "de-aging your smile" to be a better solution than Botox, fillers or cosmetic surgery. (For some makeover inspiration, check out his patient's before-and-after pictures, at right.) Bright and even teeth make both women and men look healthy; they can even moderate wrinkles and improve the way your face continues to age.

Maddahi enumerated four steps that can take years off your smile — and put one on your face:

Stop the nightly grind. Stubby, uneven teeth add years to your face. They are also — how to put this? — a turnoff. "Grinding can give the face a squished look, with a bulging jaw and a collapsed smile," Maddahi says. "To break the habit, ask your dentist if a plastic 'night guard' [also called an occlusal guard] might be appropriate for you. Sure, the headgear may erode your nocturnal sex appeal, but wouldn't it be lovely to wake up without that sore jaw and headache for a change?

>> 10 Must-Have Wardrobe Items for Women at 50+

Watch what — and how — you eat. Diet plays a big role in tooth discoloration. Green tea, blueberries and red wine are healthy choices, sure, but they produce gray teeth. To avoid saturating your teeth with color killers, Maddahi suggests drinking any kind of tea and coffee through a vented cup (similar to a travel mug). Oh, and no more crunching down on whole raw almonds, either! This heart-healthy snack can easily crack or break your teeth, so switch to sliced almonds. (And while you're at it, whiten and clean your smile by eating apples, pears and pineapples.)

Whiten your teeth at home. A regular, never-miss schedule of DIY teeth-whitening strips, applied in the privacy of your home, confers better results than the occasional professional job performed in a dental office.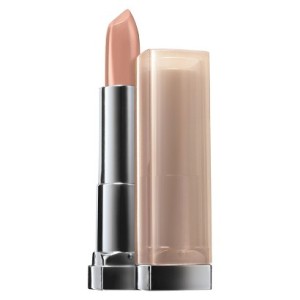 And once those chompers are freshly whitened, complement them with a youthful nude lip color (at right) that's one shade deeper or richer than your natural lip tone. Try Maybelline Color Sensational The Buffs or Buxom True Nude Lip Foundation.

>> Get travel discounts with your AARP Member Advantages.

Splurge on crowns and porcelain veneers. Also known as caps, veneers and crowns can re-create perfect, shiny, natural-looking teeth. (Don't worry about standing out from the crowd; all your favorite 50-plus movie stars, news anchors, talk-show hosts, models and rock stars already have them.) These embellishments widen your smile by expanding the arch of your teeth. (Here's looking at you, Halle Berry and Julia Roberts!) They also:

* build your teeth out, giving fullness and shape to thin, undefined lips

* eliminate horizontal folds at the corners of the mouth

* restore the length of worn-down teeth

* correct tilted or misshapen teeth

* firm up a sagging jawline

They're definitely worth looking in to!

For more beauty and style tips for women 50 and olderer, check out my Wardrobe Wakeup: Your Guide to Looking Fabulous at Any Age.

Photos: Kourosh Maddahi, DDS; target.com



Also of Interest



See the AARP home page for deals, savings tips, trivia and more