Betsey Johnson: 19 Things You May Not Know
By Dian Holton , May 09, 2013 11:08 PM
Look out dolls! Fashion designer Betsey Johnson is coming to a TV screen near you!
On May 12 the Style Network will debut XOX Betsey Johnson (8 p.m. ET), a reality show/style documentary that follows the eclectic 70-year-old party girl and her 38-year-old daughter, Lulu, as they navigate their businesses, experience bankruptcy and work on their mother-daughter relationship.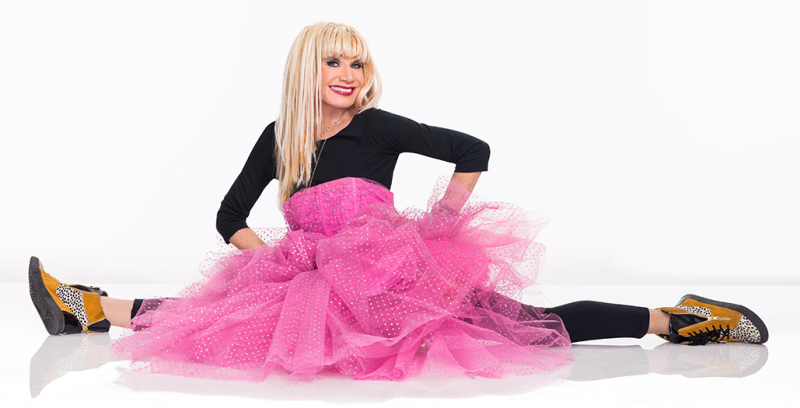 Viewers will get a sneak peek into the daily operations of Betsy's clothing line and meet some of the people that support and encourage her career. The ever-energetic Betsey took a minute to reveal some things that you and I may not know about her.
1. Neon Day-Glo highlighter pink is my color of choice!
2. I like salted almonds.
3. When people ask me if I cook, I respond "What's that??"
4. I hate driving.
5. Former beach home, Betseyville, is for sale.
6. "The Bitch is Back," by Elton John is my favorite song.
7. My dad was a mechanical engineer and my mom was a high school guidance director.
8. I'm the black sheep in the middle of an older sister and younger brother.
9. I LOVE cheerleading and following Rafael Nadal on TV for tennis.
10. My first job was at Mademoiselle magazine.
11. I've been in the fashion business for 48 years!!
12. Paraphernalia Fall 1965 and my first Betsey Johnson punk line in 1978 were my favorite collections.
13. I do cartwheels after every show because it makes me feel good and happy. Now people expect it.
14. Brandon Aldridge, my design assistant, was my young, cute intern 10 years ago, and we've been working together since.
15. My daughter Lulu and my granddaughters Layla and Ella are my inspiration.
16. I'm teaching them (grandchildren) how to add the tip to the dinner bill and forge my signature...
17. "Stay true to yourself" is the advice I share with Lulu and others.
18. I'm most proud of my family and my success.

19. Lastly, I'm looking for husband #4.5.
Feel Great. Have Fun. Be Stylish. Follow Betsey and Lulu's blog to see pictures of their apartments and learn more about their shopping habits. For past runway collections, click here. Also f ollow Dian on Twitter.
Photo by: Matthias Clamer/Style Network
Also of Interest

Join AARP: Savings, resources and news for your well-being
See the AARP home page for deals, savings tips, trivia and more