You Can't Hide Your Dryin' Eyes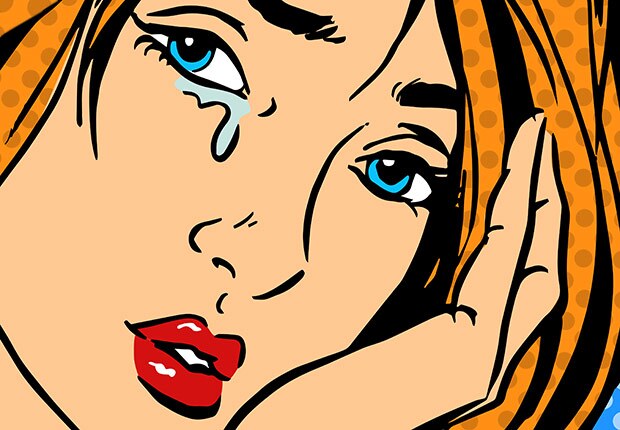 Dry eyes have been my "beauty bane" since I turned 50 some ... Cough! Cough! ... years ago.

My peepers naturally water whenever they get irritated, leaving me with unlovely makeup.

But older women aren't the only ones suffering this dry spell; the condition affects older men nearly as much.

A new you within reach — Visit AARP Life Reimagined »

Marguerite McDonald, an ophthalmologist on Long Island, N.Y., calls dry-eye disease (DED) "a progressive condition that represents a huge unmet need." In all but the mildest cases, McDonald says, DED has a "significant impact" on your quality of life. And with younger people increasingly unable to tear their gazes away from their gadgets, she adds, DED is becoming a cross-generational eye-health issue: "We now see patients of both genders and all ages with clinically significant dry eye in need of treatment."

What's fanning the spread of dry eye? Here are the five biggest risk factors.



Video displays. Staring at a computer/tablet/smartphone screen increases chronic DED, because it decreases the frequency of blinking, which contributes to dryness.

Contact lenses. DED rates are the same for contact wearers older and younger than 50.

Medications and supplements. Antihistamines, benzodiazepine and antidepressants are associated with dry eye in all age groups.

Laser vision surgery. In a survey of nearly 800 patients who had undergone a PRK (photorefractive keratectomy) or LASIK (laser-assisted in situ keratomileusis) procedure, nearly half reported occasional eye dryness more than three months later.

The environment. Indoor offices have been shown to result in chronic dry eye. Two culprits: air-conditioning and the need to maintain an upward gaze when sitting before a computer.


To make things easy on your eyes, blink regularly in order to keep them moist, take a break from your computer screen every 20 minutes or so and wear sunglasses to protect your eyes outdoors. (You can try moisturizing drops, too.) If the problem persists or worsens, make an appointment with an ophthalmologist — which you should be doing once a year anyway. (This is especially important in the case of dry eyes, because a sensation of grit in the eye is one of the symptoms of Graves' eye disease, also known as thyroid eye disease.)

So what's the beauty angle, you ask? My biggest concern is keeping my eye makeup from contributing to the problem. Here are three ways to do that.

Top lashes only. Wear non-waterproof mascara on your upper lashes only, and don't let the wand touch your lash line. At night, remove with good old olive or coconut oil, and finish with a gentle scrub using baby shampoo. Good bets here include RMS Beauty Defining Mascara or Almay One Coat Nourishing Lengthening Mascara.

Keep powder off lids. To add a little color — and lots of staying power — smooth on a light layer of eyelid primer or cream eye shadow. Avoid powdered eye shadows; their tiny specks can float into your eyes, making them even more red and irritated. Origins, a company that likes to ballyhoo its "natural skin care" products for those with sensitive skin or eyes, offers neutral shades such as GingerZing and Sugar Peach.
Play up your brows. You can get away with less eye makeup if your brows are beautifully groomed and full. Not sure how to get that Ava Gardner look? This video below offers a few tips.


Photos: iStock, Womens Voices for Change

A lso of Interest



See the AARP home page for deals, savings tips, trivia and more.