Your New Best Holiday Cookie Recipe!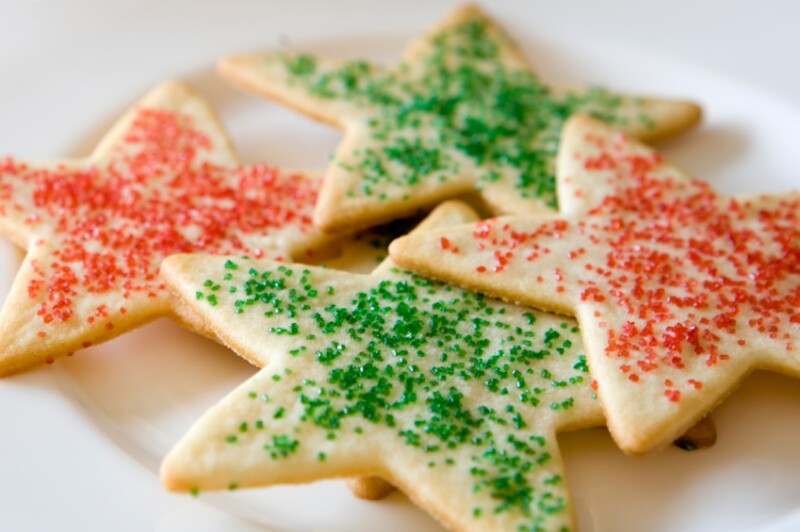 Traditions and rituals --particularly when they're connected to food --are an essential part of life and can often be the glue that keeps families from drifting too far apart, especially during one of the busiest times of the year.
Every December, my family, along with some friends, gather for a day of baking holiday cookies in my home. However, these are not just any cookies culled from one of my favorite recipe books. These cookies are the exact same ones my grandmother -who found her way to New York City from a small town in Germany when she was 18 years old --used to make when she was a little girl. Shortly after meeting my Brooklyn-born grandfather, she started her own family and the holiday cookie tradition continued on this side of the Atlantic. In fact, my cousin who lives in that same little town, flew all the way to New York City just to help make these very special cookies this year.
As a child, I remember seeing my grandmother and her sisters (those who also made the trip to New York from Germany to build their new lives) laugh, tease, and talk in German (much to the chagrin of my grandfather who understood not a word). Amidst their banter, they were also making the most delicious cookies I've ever eaten from a recipe that has been passed down for generations.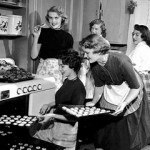 To get in the holiday spirit, we crank on the Christmas music, have a glass of wine, put out some healthy snacks, and celebrate the simple joy of slowing down our pace long enough to be together during the holiday season. And then we get down to business.
For many years I have hosted these gatherings, never deviating from the original recipe, except in one way: I use my food processor to mix the batches of dough, instead of kneading by hand. Otherwise, the following, which I hope you will try, is how my grandmother, and her mother and grandmother before her, made these cookies for their own families to enjoy.
As my husband often says, any cookie recipe that begins with a pound of butter can't be anything but yummy, and here is one of the yummiest (just don't make them a regular thing!):
Pre-heat oven to 375
Ingredients:

4 ½ cups sifted flour
4 sticks unsalted butter, softened
1 cup sugar (half white, half brown)
5 egg yolks (put 2 egg yolks aside to brush on top of the cookies)
1 tsp. lemon juice
½ tsp. baking powder
¼ tsp. salt
Directions:

Mix all ingredients in a food processor
Separate into three or four balls and wrap each one in plastic wrap
Put in refrigerator for at least four hours (dough should be very cold)
Focusing on one ball at a time, roll out the dough on counter top using a rolling pin (tip: place dough between two layers of wax paper) adding flour as needed to keep the dough from sticking (NOTE: if the cookie dough is a bit too sticky and not rolling out easily, add a bit more flour and knead it in until it feels

right). Try to get the dough around 1/8 inch thick.
Cut dough with festive cookie cutters (I like to use very small ones, around one inch) and place on ungreased cookie sheets that have been covered with baking parchment paper, one inch apart
Beat two (or more, if needed) egg yolks and brush on tops of cookies (this gives cookies a nice sheen and helps sprinkles to stick)
Apply sprinkles in holiday colors
Bake 7 - 12 minutes, until brown around the edges
Here's the most important part of all: ENJOY!
From my home to yours... I wish you the happiest of holidays!

For more tips on living your best life after 50 (or 60, or 70...) check out "The Best of Everything After 50: The Experts' Guide to Style, Sex, Health, Money and More" and www.bestofeverythingafter50.com. Keep me posted on how you're doing by subscribing to me on Facebook and "tweeting" me on Twitter at @BGrufferman.  
Photo credits: L'etoilerestaurant, 123rf.com, cookiecutter.com, monashuniversity.com