10 Ways to Win in Sweepstakes Scams
By Sid Kirchheimer , February 20, 2015 08:00 AM
Next week, Publishers Clearing House will choose one lucky person (and his or her designated beneficiary) to receive $5,000 a week for life. Meanwhile, PCH-posing scammers are picking their own "winners."
One man in North Carolina recently lost $13,000. A Michigan woman was bilked out of $7,000. And who knows how many others are too embarrassed to admit they did what no legitimate contest would ever request: send upfront payment to claim a supposed jackpot.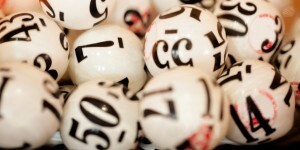 Some are fooled after getting fake checks (allegedly "partial" winnings) with instructions to deposit the money and quickly forward back a portion for claimed taxes or processing fees. By the time the victim's bank discovers the check is fake, the scammers have gotten their forwarded payment. Winners are on the hook for funds drawn from that deposit and may have their bank accounts frozen or face check-fraud charges.
>> Get discounts on financial services with your AARP Member Advantages.
Others are telephoned with con-gratulations, but then the caller asks for fees by wire transfer, prepaid debit card or personal check. Oblige and expect more fees — and calls. You'll be placed on sucker lists shared among scammers.
In mind because of recent TV commercials and legitimate mailings, the lure de jour spoofs Publishers Clearing House. Police across the nation report recent scams using the company's name. Though sweepstakes swindles are among the top schemes year-round, prime season is now through summer.
Take note, folks 65 and older: You fall for these ploys at triple the rate of people of other ages, the Federal Trade Commission reports. What you need to know:
1. If you're told you won but must pay anything to claim winnings, it's a scam. The exception involves "skill contests" (solving puzzles, submitting recipes, etc.), where participation may legally require a small fee or purchase to enter — but not to receive winnings. Authenticate contests with an Internet search before entering them, and beware of these names.
2. Taxes are deducted. In a legitimate contest a portion of winnings may be withheld immediately for federal and state taxes, and you're responsible for paying any balance when filing that year's taxes (the IRS and your home state are notified of winners). Only con artists require upfront payment.
3. If you didn't enter that contest, you didn't win — no matter what you may be told. If you play a legitimate Powerball or state lottery and win, it's up to you to produce the ticket as proof; lottery officials don't contact you.
4. If congratulations come with a check and instructions to send a portion back, it's a scam. No legitimate contest issues a partial-payment check and asks the winner to return part of it. Trash the check; it's counterfeit.
5. Read the fine print. The contest is fraudulent if any of the following legally required info is missing: start and end dates; judging date; methods of entry, including judging criteria; type of proof of purchase required; description of prizes and approximate retail values; legal disclaimers; and sponsor's name and address. Even if included, check contest names on this list of known scams. Never provide personal information such as a driver's license, passport number or bank account information. Legit contests will request only your name and address or phone number.
6. Do the math. The odds of winning PCH's $5K for life on Feb. 27 is 1 in 1.3 billion. For the top Powerball prize, the odds are 1 in 175 million. Are you really that lucky? Valid contests post odds of winning.
7. If a "skill" contest seems too easy, it's likely a hoax. The real purpose is to collect entry fees and personal information. Beware of entry forms sent by bulk rate; mass mailings typically translate to needle-in-haystack chances.
8. Been told you're "guaranteed" to win something? That claim is usually illegal. The same applies to simulated checks that don't prominently bear the word "SPECIMEN" or "NON-NEGOTIABLE."
9. Don't call back. Sweepstakes scams often instruct you to call a "claims agent" or "attorney," who uses sweet talk or threats to elicit payment. You may also be dialing area codes that seem to be domestic American codes but, in fact, are for foreign countries; this is a scheme to run up high long-distance charges.
10. Duped once? You'll be targeted again. If you comply with the initial request, you'll be hit for more payments until you finally wise up. You'll be put on a sucker list. Sweepstakes-scam victims are exponentially targeted for more swindles.
For information about other scams, sign up for the Fraud Watch Network. You'll receive free email alerts with tips and resources to help you spot and avoid identity theft and fraud, and gain access to a network of experts, law enforcement and people in your community who will keep you up to date on the latest scams in your area.
Photo: JodiJacobson/iStock
Also of Interest

See the AARP home page for deals, savings tips, trivia and more.