Barbara Walters Presents the 10 Most Fascinating People of 2012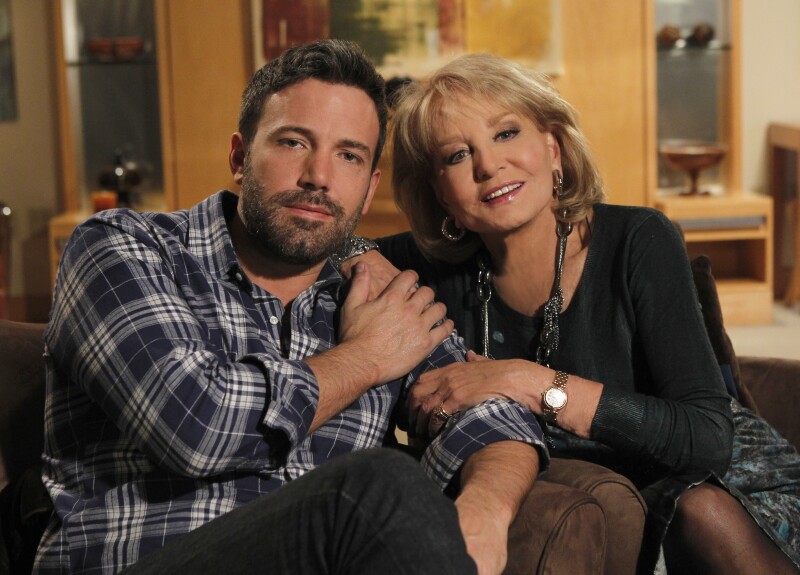 It's that time of year again! Come Wednesday, Dec. 12 at 9:30 p.m., Barbara Walters will be bringing us the 10 Most Fascinating People of the past 12 months combining a few top ten lists and putting names like Hillary Rodham Clinton and Honey Boo Boo together. Yes, Walters and her team have a knack for combining the great and the grating in this yearly rite, and truly, this year's ratings-getting recipe has it all. There's a slice of the sexy, Fifty Shades of Grey author E.L. James, a dash of the adorable, British boy band du jour One Direction, and a pinch of the inspirational, Olympic gymnast Gabby Douglas.

Ben Affleck, who charmed Barbara on the 2003 Fascinating People special, is well worth revisiting as he is now a doting dad of three and has a Barbara-licious Hollywood marriage with the lovely Jennifer Garner. Oh, and he's directed a film in the Oscar mix, "Argo."

Speaking of the Oscars, Barbara is talking to next year's host, the very talented Seth MacFarlane. Also on the list, New Jersey Republican Governor Chris Christie whose outsized personality, is great TV - especially with his recent prominence before, during and after Hurricane Sandy, irritating fellow Republicans by daring to be seen publicly with President Obama, getting help for storm-stricken constituents on the eve of the election. We have to wait for the show to find out who is number one, but we already know who is generating the most talk.

"A lot of people will say, 'For heaven's sake, this is ridiculous, this is a child at 5 or 6 years old entering beauty contests,' " said Walters, reveling in her Boo Boo controversy in Us Weekly. "But the relationship between Alana (Thompson) and her mother -that's the story, the two of them. It's very touching," said Walters. She also stressed, "Honey Boo Boo is not an obnoxious little girl" and talked about how sweet she is with her mom, sisters and baby niece who has three thumbs, "but so what? It'll make you smile." Who'd want to miss that?