5 Reasons to Watch 'Sound of Music Live'
Fellow passionate fans of Julie Andrews' film version of The Sound of Music take note: it's time to put down our weapons and open up to the idea that young country singer Carrie Underwood may well fill Andrews' shoes as Maria Von Trapp on Thursday night's (Dec. 5) live broadcast of the Rodgers & Hammerstein classic.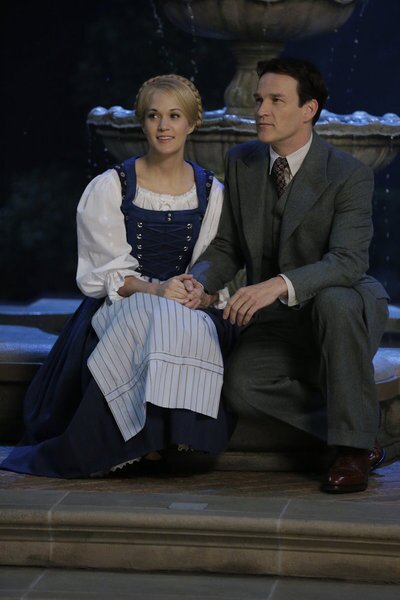 With so much pre-publicity around the event - live TV programming is rare enough, but The Sound of Music is a challenge - Underwood confessed she has been getting "hate tweets" for having the audacity to take on the memorable role. But even Andrews is lending support to the Grammy-winning Underwood. It's time, says Andrews, that "somebody else had a crack at it." We agree. And here are five reasons to tune in to NBC's The Sound of Music Live!
1. It's LIVE! Not since 1957 has a Rodgers & Hammerstein musical been performed on live TV and - guess what? - that was when Andrews starred in Cinderella. But forget the history. Live TV is edgy. You never know when a mistake may be made, a wardrobe may malfunction, a piece of scenery may fall. And though the cast has been rehearsing for weeks, you never know when someone will forget a line or whether Stephen Moyer, the sexy True Blood star who plays Captain Von Trapp, will flub on guitar. (He's been practicing hard but admits he's rusty.) Any faux pas would be worth seeing.
>> Sign up for the AARP Money newsletter
2. Carrie Underwood. We will see if her research trip to Salzburg, her work with a dialect coach to lose her Oklahoma twang and all her other preparations for this big deal role will pay off. She's certainly got the chops. She's the 2005 American Idol winner, she has six Grammy awards and her soaring voice certainly stacks up against Andrews'. Underwood has said she expects her performance will be compared to Julie the Great. They compare in other ways as well. The child of vaudevillians, Andrews grew up performing in music halls. The child of a farmer and a teacher, Underwood grew up performing at the Baptist church and the Lions Club in Checotah, Okla. Andrews was 29 when The Sound of Music was made. Carrie is 30. Andrews had a wealth of Broadway musical experience (including My Fair Lady) when she played Maria. Carrie has none, but she has sold 30 million singles, has done countless concerts, and holds a Guinness Book record for most hits at one time on the Hot Country chart - 12. They've both been hailed as Sweethearts.
3. It's the Broadway play, not the movie. Neil Meron and Craig Zadan are the musical-savvy producers whose track record includes the Oscar-winning feature film Chicago, plus their TV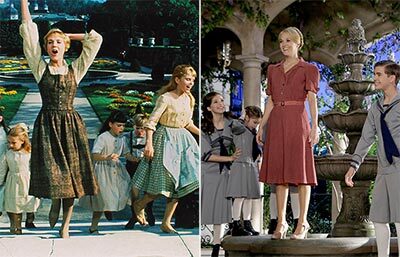 productions of Cinderella with Whitney Houston and Brandy; Gypsy with Bette Midler; and the 1999 Annie - each a delight. The Sound of Music we will see Thursday is the original Broadway version - not the movie version most of us remember - and in it are all the songs that were excised from the film. So, if you've never seen the play, here's your opportunity.
4. Audra McDonald. Underwood is getting all the scrutiny but who can't wait to hear this Broadway and TV star belt out "Climb Ev'ry Mountain"? The five-time Tony winner plays the Mother Abess in Sound of Music Live!
>> Get entertainment and dining discounts with your AARP Member Advantages.
5. Advancing the cause of live musical theater on television. Sound of Music Live! is an experiment.NBC is hoping to find another means for drawing an audience in today's crowded viewing marketplace. Advertisers are attracted to the possibility that people might actually watch it in real time - as they do sporting events - and see their commercials rather than fast-forwarding through them with their DVRs. So, if this "event" program proves a hit, you can count on more of it in the future. And what would be wrong with that?
Also of Interest

See the AARP home page for deals, savings tips, trivia and more
Photo(2nd image): AF archive/Alamy/NBCU Photo Bank/Getty