5 Things to Know for Feb. 15 Obamacare Sign-Up Deadline
By Steve Mencher, February 9, 2015 04:04 PM
Feb. 15 is the enrollment deadline for coverage under the Affordable Care Act, now in its second year. Here are five developments as the deadline approaches:

1. The number of enrollees for 2015 has exceeded Department of Health and Human Services predictions by more than a million. As of the first week in February, HHS estimates, about 7.5 million people were automatically reenrolled or newly enrolled in federal exchanges in 37 states, with a total of about 10 million covered when state exchanges are included.

See also: 5 Tips for Procrastinators Who Need to Buy Health Insurance

2. Florida, which has a large volume of uninsured residents, leads the nation in the number of people signing up for health insurance under the ACA. According to the Sarasota Herald-Tribune, "[m]ore than 1.3 million Floridians — roughly 6.5 percent of the state's population — were signed up for 2015 health coverage on the federal exchange marketplace as of Jan. 30."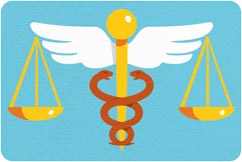 3. Latino enrollment in Obamacare is lagging, Kaiser Health News reports. "Hispanics represent about a third of the nation's uninsured, and for a number of reasons, signing them up has been harder. According to the latest government statistics, as of Jan. 16, two months into the current open enrollment period, just 10 percent of those who had enrolled in the 37 states served by healthcare.gov are Latino. Despite a concerted effort by officials and health law advocates to reach Latinos, that's up only slightly from 7 percent during the first few months of last year's enrollment."

4. Marketing to young people seems to be working. From the start, the ACA depended on large numbers of healthy young people joining the system to balance the costs of older, less healthy enrollees. Philadelphia is one city where organizers are successfully reaching young people in rock music clubs and hip neighborhoods, as Philly.com reports. In addition, "[n]ationwide, 2.5 million people under 35 years old — or 35 percent of the sign-ups on healthcare.gov — have bought insurance."

>> Get discounts on health services with your AARP Member Advantages.

5. A 40 percent increase in call-center employees has cut wait times for phone help dramatically.



Also of Interest:

See the AARP home page for deals, savings tips, trivia and more.