6 Reasons Why Sex Is (Much) Better After 50
By Steve Mencher , October 08, 2013 04:32 PM You've probably heard or seen Miley Cyrus' comment that people over 40 don't have sex. We have some really good news for her. We can think of six reasons why sex is better after 40, and better yet after 50. You can probably add some reasons of your own. (Tell us in comments.)
1. We started the sexual revolution and never looked back.
No, we weren't alive in the Victorian era, but in our pre-revolutionary days it sure felt like that. We put the first books in America to include real sex on the bestseller lists; now everyone can enjoy as many shades of grey as they want. We brought sex out of the bedroom and put it on public view, beginning in 1967 with the musical Hair and then into mainstream moviedom in 1969 with Bob & Carol & Ted & Alice. And this 1970 anthem by Stephen Stills celebrated our new freedom: "If you can't be with the one you love, love the one you're with."
See also: Hey Miley, It Gets Better. (Sex, That Is)
2. Sex helps you live longer (and makes those added days worthwhile).
This is the ultimate virtuous circle. As we age and understand our bodies better, we also understand the many health benefits of sex. Sex helps the immune system, may lead to healthier prostates and certainly contributes to healthy hearts. It burns calories and lowers blood pressure. What's not to like?


3. Sex makes any anniversary golden.
Therapists who work with couples have lots of techniques for getting them to improve their intimate connections, including guiding them to better sex. Many couples have discovered a secret: Toys aren't just for kids, and nothing is out of bounds if it expresses affection, is respectful and gives pleasure. As the Cat in the Hat said, "It is fun to have fun, but you have to know how."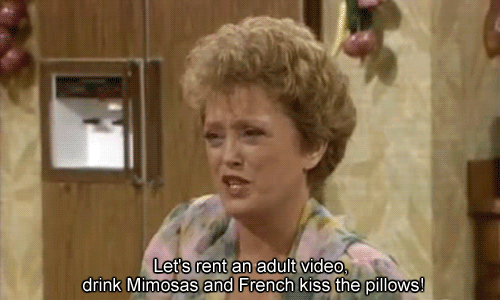 See also: Love and sex experts Pepper Schwartz and Michael Castleman
4. Alone. At last.
Listening for your baby crying or watching for your teen to slip in from her date - not exactly conducive to makin' whoopee. For many couples, age vastly expands the options for "alone time." Want a romantic weekend, or a quick date (or a quickie)? No need to call the babysitter. 5. Help is on the way, and it's not always a little blue pill.
In the bad old days, lots of health conditions meant that sex was no longer on the table (or in the sack, or anywhere else). But with medications for erectile dysfunction, a seemingly endless variety of lubricants (we're talking the nonalcoholic variety here) and other solutions for many of the things that once may have held us back, sex can be on the agenda for people of every age.


6. No more fears of pregnancy.
Those of us in our 50s and better remember the fads, the gels and creams, the caps and contortions. Sure, they may have added a frisson to the act of love for some, but for most - just a pain in the neck and elsewhere. While safe sex is still a necessity, with the fear of pregnancy removed sex once again becomes about sensation, pleasure and partnering.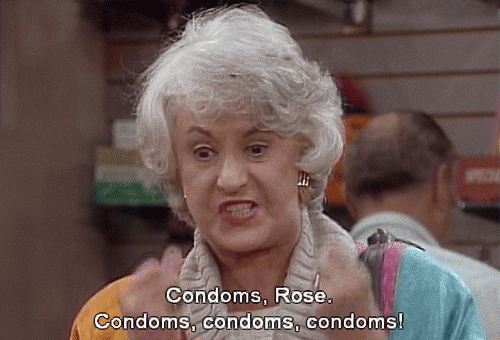 Also of Interest

See the AARP home page for deals, savings tips, trivia and more
Promo image by Ian MacKenzie via Wikimedia