AARP Cheat Sheet: Tuesday, January 25
By Beth Carpenter , January 25, 2011 03:01 PM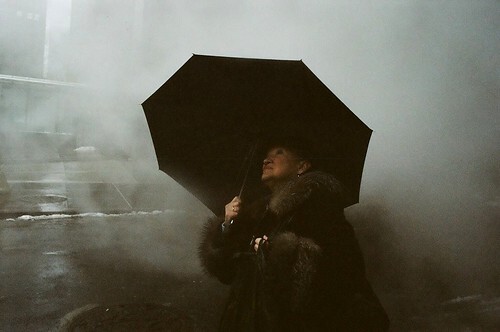 ("100 yards from Ground Zero." January 20, 2011. Via)
State of the Union address tonight. "The direction of Obama's speech became apparent over the weekend, when the White House informed Democratic lawmakers and advocates for the elderly that he would not endorse the commission's recommendation to raise the retirement age and make other cuts to Social Security - the single largest federal program."
Oscar nominations out this morning. Best Picture: Black Swan, The Fighter, Inception, The Kids Are All Right, The King's Speech, 127 Hours, True Grit, and Winter's Bone.
Those "We Buy Ugly Houses" people really do get some special ones. "We got one house that had multi-colored, neon-bright floor tiles in the entryway." Oooh, party.
"In Navajo culture, talking about death is thought to bring it about, so it is not discussed." So how do you manage to talk about the end-of-life decisions that have to be made? Poetry.
"Remember the Maytag repair man? He used to have the loneliest job in the world. We probably have about 5,000 postmasters that have the loneliest job in the world." - U.S. Postmaster General on why the Post Office will close 2,000 locations this year and next.
Your morning "awwwwwwww":

"Floyd Cheff is 92 years old. Cecelia Halseth will be the same age in April. Theirs was a whirlwind romance with a slow spin. 'She was the first girlfriend I had,' said Floyd, who hobbles with a cane but sounds like a young man in love. 'To me it's almost like a fairytale. I still can't believe this has happened to us.' "