AARP Finds ID Theft Higher Than Believed, Simple Preventions Ignored
By Sid Kirchheimer , October 03, 2014 05:00 AM
New research by the AARP Fraud Watch Network finds that identity theft may be occurring at twice the rate previously believed, and the reason may be simple:
Many Americans continue to ignore simple, everyday, low-tech steps that have been proved to help protect their personal and financial information, such as locking mailboxes, removing ID theft-worthy items from unattended parked cars and regularly shredding sensitive documents before disposing of them. Many also fail to take other easy measures, including securing smartphones and regularly changing passwords to reduce risk of online ID theft.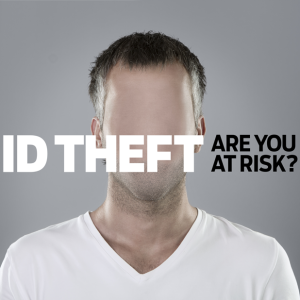 In a survey of 2,250 randomly selected adults, 12 percent of respondents (about 1 in 8) said they were victims of ID theft within the past year. Based on these findings, that translates to nearly 29 million Americans — with age playing little difference in reported victimization rates.
Previous estimates, often gleaned from surveys or reported complaints, usually calculated between 11 million and 18 million victims per year.
>> 10 Ways to Protect Yourself From Identity Theft
Fraudulent charges on an existing credit or debit card was overwhelmingly the most common method of identity theft, reported by 89 percent of respondents. The survey sample comprised 1,500 Americans age 50 or older and 750 ages 18 to 49.
If a thief personally presents a credit card to make fraudulent purchases, victims are liable for no more than $50 in phony charges, and most card issuers will waive that. If the thief uses it by phone or Internet, victims have no liability. With stolen ATM and debit cards, a victim's liability depends on when the card holder notifies the issuing bank.
Based on findings of the AARP report, Identity Theft: Who's at Risk?:
* Just 17 percent of Americans check their credit reports annually with each of three credit bureaus; only 1 in 4 of respondents said they check annually with one credit bureau. Under law, every citizen is entitled to one free report from each bureau at AnnualCreditReport.com, which helps spot fraudulent accounts in your name. It's important to check with all three bureaus because reports can vary.
* Nearly half of respondents admitted to using the same password on at least two online accounts — or three or fewer passwords on all accounts. Most experts recommend having a distinctly different password on each account.
* More than 1 in 3 have not set up online access to all of their bank/credit card accounts, a method that's considered safer than mailed statements. Among those who have online access, 11 percent said they haven't changed their log-in password in the past two years, and 14 percent have never changed it. Passwords should be changed at least every few months on all accounts — especially those detailing financial data.
What's lacking in low-tech preventive measures that can make a big difference?
* Unlocked mailboxes: 59 percent of respondents don't use a locking mailbox (available for less than $100) to thwart scammers from stealing incoming and outgoing mail detailing personal and account information.
>> Sign up for the AARP Money newsletter
* Leaving wallets , computers, checkbooks, pay stubs or ATM receipts in parked cars. Fifty-four percent of those 18-49 admitted to leaving behind at least one crucial ID theft-worthy item in the week before the August survey — twice the rate of those 50 and older.
* Failing to shred documents containing sensitive information . One in 5 respondents say they never shred, and a majority don't do it at least weekly. A cross-cut or "micro-shred" machine is best to prevent the theft of readable, detail-containing documents disposed of in the trash.
* Unprotected cellphones. Although previous research suggested that roughly 2 in 3 cellphone users do not secure their cellphones with a PIN or passcode, AARP found that statistic improving: Only 44 percent of those 50 and older said they don't lock their phones, compared with 33 percent of younger Americans. This easy step helps reduce the chance of criminals hacking into any files and online accounts stored on your phone.
Other simple steps to reduce ID theft risk include:
* Putting a fraud alert or credit freeze on your credit file.
* Mailing outgoing payments from a secure USPS drop box or the post office, if you don't use a locking mailbox.
* Not carrying your Social Security card in your wallet (unless you're going to the Social Security Administration). Carry your Medicare card only for doctor or planned hospital visits. (You'll get emergency medical treatment without it, but if you're worried, make a photocopy to keep in your wallet and cut out several digits.)
* Not revealing personal information to anyone unless you initiate contact.
* Making computer passwords at least 12 characters. Use upper- and lowercase letters, numbers and symbols (such as # and @). And change passwords regularly!
>> Get discounts on financial services with your AARP Member Advantages.
* Getting removed from mailing lists for preapproved credit card offers — a gold mine for identity thieves — by calling 888-567-8688 toll-free or visiting optoutprescreen.com. Stop other so-called junk mail at dmachoice.org.
* Regularly running antivirus software on your computer (some Internet providers give it to customers for free). Once installed, set it for automatic security updates and scans, including a full scan at least weekly.
* Never clicking on links in emails from strangers, or those purporting to be from a government agency or your bank warning of a "problem."
For information about other scams, sign up for the Fraud Watch Network . You'll receive free email alerts with tips and resources to help you spot and avoid identity theft and fraud, and gain access to a network of experts, law enforcement and people in your community who will keep you up to date on the latest scams in your area.
Photo: Nastco/istock
Also of Interest

See the AARP home page for deals, savings tips, trivia and more.