Barbara Walters Is Retiring? 5 of Her Greatest Interviews
By Patrick Kiger, March 29, 2013 10:14 AM
Both Deadline.com and the Huffington Post, citing unnamed sources, are reporting that iconic TV journalist Barbara Walters, 83, will soon announce that she will retire in May 2014. If those reports turn out to be right, it'll be the conclusion of a career that spanned more than half a century, during which Walters rose from the lowly post of "Today Girl" on NBC's Today show to being the first woman co-anchor of a network news broadcast at ABC News in 1976, and a star of the ABC news magazine 20/20. In recent years, she's been one of the panelists on ABC's daytime talk show The View.

Related: Working women owe Barbara Walters sincere thanks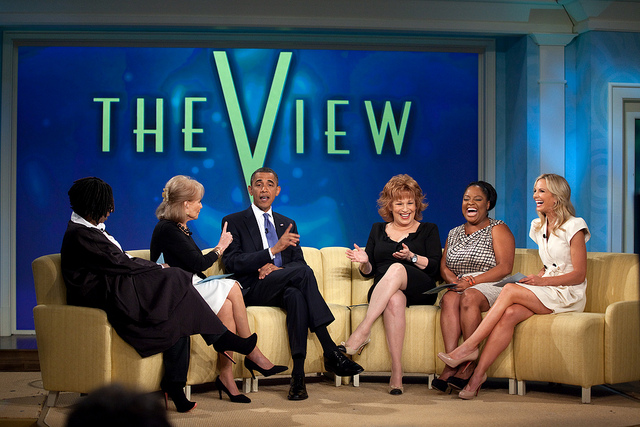 The feisty, unflappable Walters helped establish women in network TV news as equals to their male counterparts, and paved the way for the likes of Diane Sawyer, Katie Couric, Andrea Mitchell and Christiane Amanpour. But she's best known for her provocative interviews with some of the world's most important and famous figures, ranging from presidents and prime ministers to Hollywood stars. Here are five of her most spectacular tíªte-í -tíªtes:



Fidel Castro. For a 1977 ABC News special, Walters spent two days interviewing the Cuban leader, and produced what may be the most evenhanded, nuanced portrait of him. But Walters made headlines by confronting Castro about the lack of freedom under his regime, saying to him bluntly, "You allow no dissent." She again interviewed Castro in 2002, in the segment shown here.

Monica Lewinsky. Walters' 1999 interview with the former mistress of President Bill Clinton, whose dalliance led to his impeachment and nearly brought down his presidency, attracted an astonishing 74 million viewers.

Michael Jackson. Walters talked to the enigmatic, deeply troubled prince of pop in 1999, asking him how he felt when the tabloids called him "Wacko Jacko."

Patrick Swayze. Walters interviewed the actor in 2009, during his ultimately fatal struggle with pancreatic cancer. "It's amazing what courage love can breed in other people," Swayze told her.

Katharine Hepburn. Walters' 1981 interview with the actress was lampooned by some because of her odd question: "What kind of a tree are you? If you think you are a tree." Hepburn's witty reposte: "I hope I'm not an elm, with Dutch elm disease." Walters, a surprisingly good sport, subsequently featured the moment in a special titled "30 mistakes in 30 years."


Photo: Pete Souza/The White House