Beware Of Sandy Hook Scams
By Carole Fleck , December 21, 2012 12:22 PM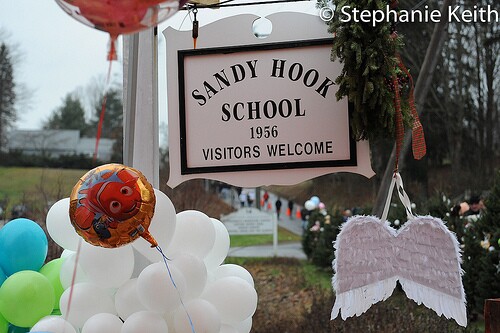 It's been a week since a gunman opened fire on students and adults at Sandy Hook Elementary School in Newtown, Conn., yet scammers are already out in force, scheming to take advantage of this horrific tragedy.
We, as a nation, are grieving right alongside the Newtown community. As the holidays approach, we want to help, hoping to ease their pain just a bit. Thieves know this. And they're pouncing.

"It is a challenge to be on guard because public sympathy and emotions are running high,"  says Bennett Weiner, chief operating officer of the Better Business Bureau's Wise Giving Alliance.

He tells ABC News that people should be on alert for false websites, emails or phone calls soliciting help for the victims' families.
Consumer groups are also urging those of us inclined to give to be wary of solicitors who pressure us with an unreasonable sense of urgency.
The family of Noah Pozner, a 6-year-old killed in the shootings, was outraged when they learned scammers were soliciting donations in Noah's memory. A fake but official-looking website had been set up, claiming that packages and money collected would go to his family. The site even included a petition on gun control, the Huffington Post reported.
Relatives found out about the bogus solicitation when a friend of the family got a poorly-written email, filled with grammatical errors, asking for money for the family.
Noah's uncle, Alexis Haller, urged authorities to seek out "these despicable people," according to the Huff Post.
Sadly, thieves profiting from tragedy is nothing new. Scams abounded after the Sept. 11 horror, after Hurricane Katrina, after the Batman movie theater shooting in Aurora, Colo., after superstorm Sandy pummeled parts of the Northeast, and so on.
James Lee, executive director of the Consumer Fraud Center, says that we must do our homework before donating to charities linked to the Sandy Hook massacre.
His advice:

When in doubt about where to send a donation, consider supporting a reputable first responder organization such as the American Red Cross.
Want to make a donation online? Go to a reputable charity's website rather than respond to an email solicitation.
The CFC also suggests the following groups for donations: