Casey Kasem Found; Judge Orders Hearing on His Health
Three days after a Los Angeles judge expressed concern about his whereabouts, radio icon Casey Kasem turned up in Kitsap County, Wash., where he appears to have been vacationing with his wife.

Kasem's children had gone to court in an effort to locate the former host of America's Top 40.

Kerri Kasem had been appointed temporary conservator of her father on May 12. Concerned about his health and fearing that Jean Kasem, his wife of 34 years, was planning to take him out of the country, Kerri and her siblings filed a missing person report with police in Santa Monica, Calif.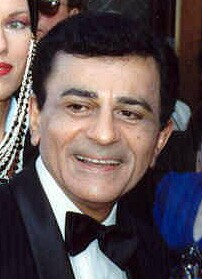 Kitsap County Deputy Scott Wilson told Greta Von Susteren of Fox News that Kasem, 82, was at the home of some longtime friends. "He was alert, upright, dressed, groomed and cognizant of what was going on," Wilson said. "We see a lot of at-risk adults and children. This wasn't anywhere close to being suspicious."

"We are grateful to the local authorities for finding my dad," Kerri Kasem said in a statement. "We are one step closer to bringing him home."

>> Get travel discounts with your AARP Member Advantages.

In court filings, Kerri Kasem reported that her father has Lewy body disease, a progressive brain disorder that is one of the most common causes of dementia in the elderly.

In a May 13 interview, Kerri Kasem told Fox News that her legal struggle with her stepmother isn't about finances. "We have told her time and time again if it's about the money, take the money, take the house," she said. "We won't contest the will. We won't contest anything. Take it all. Have it all. Give us our dad back. She won't do it, and we don't understand what she wants."

Los Angeles County Superior Court Judge Daniel Murphy has scheduled a hearing for June 20 to gather more information about Kasem's health and well-being.

Photo: Kasem in 1983 by Alan Light (via Wikipedia)



Also of Interest



See the AARP home page for deals, savings tips, trivia and more