Customer Survey Scams: From Reward to Rip-Off
By Sid Kirchheimer , February 27, 2015 10:38 AM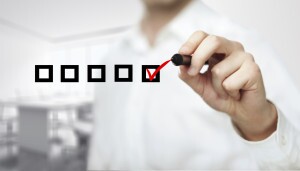 Giving your two cents in some telephone, text-message or online "customer satisfaction" surveys can come at a steep cost: an endless barrage of more phone calls, pop-up messages and spam; malware to compromise your smartphone or computer or to steal sensitive files; or even identity theft.
According to the Better Business Bureau, the latest survey scam making the rounds involves emails supposedly from leading retailers including Macy's and Walgreens. In the scheme, you're told you've been selected to complete a survey about a recent shopping experience and asked to complete a questionnaire for $100 or more in "bonus points." Watch out for subject lines including "Your Reward Points Are Expiring. Claim Now!" or "Your eBalance Points Are Expiring Soon!"
Some versions lead to a survey that ends with pitches for bogus weight-loss products or wrinkle creams. Other variations request your banking and credit card information, allegedly to reward you for participating. And, of course, clicking on the provided link may also install malware on your computer.
Promising an incentive for consumers' opinions is an old trick and, apparently, a successful one for scammers. "People often put their guard up during a sales pitch," explains Minnesota Attorney General Lori Swanson. "By contrast, during a survey they may let their guard down." A few softball questions may prime the pump, but then comes the gotcha: high-pressure sales pitches (sometimes touted as free trials) and/or attempts to glean sensitive personal and financial information to steal your identity. And once you participate, expect to be placed on a Sucker List shared among con artists, who will target you for more of the same ruses.
What you should know:

Legitimate companies may ask about your customer experience after a purchase, say, by sending a personalized email after you receive an online order. But don't trust unsolicited, out-of-the-blue inquiries, especially those that start with "Dear Customer." Bona fide surveys should include your name; unless you provided a company with your phone number or email, it is unlikely to contact you.
Be suspicious of "simple" sign-ups. Surveys that ask for only your name, email or phone number tend to be bogus. Although market research companies do pay for customer opinions, you usually have to enroll on their websites, as opposed to their sending out blast emails or making random phone calls. And you're asked for more detailed shopping and demographic information so they can better target panelists.
If you get an email supposedly from a well-known company, before clicking, hover your computer mouse over the URL or link. If the address doesn't end with the company's name and .com, it's probably a scam or malware. When legitimate vendors conduct surveys, they often lead back to the company website.
Beware of "Act Now" urgency. Pushing you into quick action, before you have time to think, is the calling card of many scams, including those involving surveys.
Don't provide sensitive information. When legitimate surveys offer payment for your opinions, expect a coupon or other reward emailed or mailed to an address the company already has on file. Never reveal bank or credit card information based on the claim that your reward will be direct-deposited into your account.
>> Get discounts on electronics with your AARP Member Advantages.
For information about other scams, sign up for the Fraud Watch Network. You'll receive free email alerts with tips and resources to help you spot and avoid identity theft and fraud, and gain access to a network of experts, law enforcement and people in your community who will keep you up to date on the latest scams in your area.
Photo: Peshkova/iStock
Also of Interest

See the AARP home page for deals, savings tips, trivia and more.