Data Breach Hits Major Banks
By Carole Fleck , August 28, 2014 03:11 PM
JPMorgan Chase and at least four other major U.S. financial institutions are reporting hack attacks by cyber criminals who lifted customers' personal information, according to published accounts.
The attacks, which apparently took place in August, stole customer data that could be used to drain checking and savings accounts, Bloomberg News said, citing sources briefed by law enforcement.
News accounts didn't name the other banks targeted in the cyber theft or disclose how many customers may be at risk.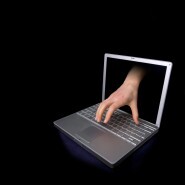 Banks must disclose to customers when their data has been breached, though that process could take weeks. JPMorgan Chase officials reportedly said they hadn't seen increased levels of fraud yet.
>> Top Seasonal Scams to Avoid
The FBI is working with a number of security firms to probe how the banks' security networks were penetrated, the New York Times reported.
Data hacking is on the rise: Target, P.F. Chang's, Neiman Marcus and other merchants and banks have reported attacks in which their customers' credit card information was stolen. According to Javelin Strategies and Research, 1 in 3 victims of a data breach last year became a victim of identity fraud. In 2010 it was 1 in 9.
"There is very little an individual consumer can do to stop these big data breaches from occurring," says Doug Shadel, an AARP state director in Washington and a leading fraud expert. "However, it does reinforce the need for consumers to monitor their credit and bank accounts on a regular basis."
He says millions of people who haven't set up online access to bank and credit accounts are at risk for identify theft because they're unable to review their accounts when these breaches occur.
Shadel and AARP's Jean Chatzky offered these tips to help you keep your information safe:

Monitor your bank and credit card activity regularly by setting up online access for them. Otherwise, check your paper statements.
Review your credit report for signs of unauthorized activity. Consumers are allowed one free credit report every four months from the three major reporting firms (go to AnnualCreditReport.com).
If you're notified that one of your accounts has been breached, contact the credit reporting company and put a fraud alert on that account.
Keep your devices as secure as possible by using the latest antivirus software and secure (encrypted) browsers. Change passwords frequently, and make them strong.
Do your banking and bill paying online, to eliminate opportunities for thieves to steal that information from your mailbox.
>> Get discounts on financial services with your AARP Member Advantages.
Go to the AARP Fraud Watch Network for other tips and resources.
Photo: Leaf/iStock
Also of Interest

See the AARP home page for deals, savings tips, trivia and more.