Don't Know Social Security Rules? You Could Take a Big Hit
By Rich Hansen, September 25, 2015 01:40 PM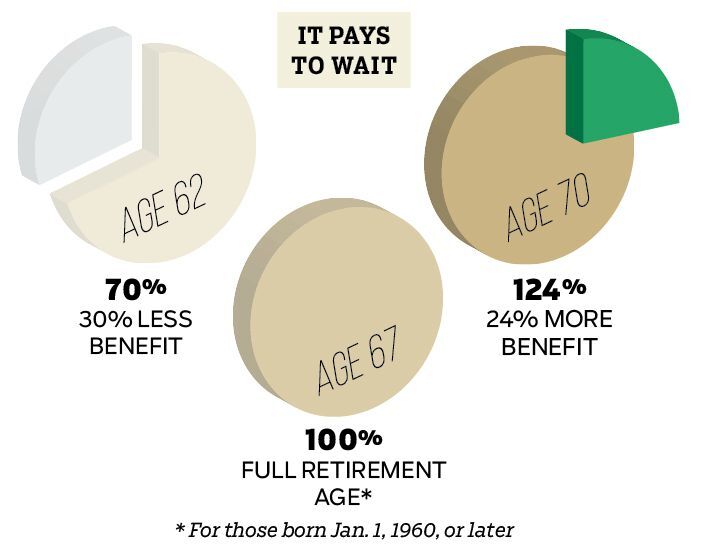 What you don't know about Social Security could cost you thousands of dollars. A recent AARP survey conducted in conjunction with the Financial Planning Association found that while many Americans approaching retirement have a broad understanding about Social Security benefits, there is a serious knowledge gap in some critical areas.
For example, while 88 percent of those surveyed knew that waiting past age 62 until their full retirement age would increase their benefit amount, only 5 percent knew by how much. The answer is 25 to 30 percent, depending on their birth year.
And only 1 in 3 knew that waiting until age 70 would give them their highest monthly benefit, another 24 to 32 percent, depending on whether they were born before or after 1960.
"It's important for people nearing retirement age to get accurate information about what benefits they are eligible to receive," says AARP Chief Public Policy Officer Debra Whitman. "When it comes to Social Security, not understanding the details can lower your benefits for the rest of your life."
Details matter. While 97 percent of survey respondents knew that someone can collect survivor benefits after a spouse dies, only 7 percent of those who understood that the claiming age affects the amount of survivor benefits knew that the survivor can maximize the benefit by claiming it at full retirement age.
About a fourth of those surveyed knew, correctly, that spousal benefits are available to unmarried ex-spouses if the couple had been married at least 10 years, but one-third mistakenly thought they could collect if they'd been married five years. Nearly as many didn't know they could collect at all based on their ex-spouse's work record.
AARP tools related to Social Security and retirement planning include: