Frank Abagnale: Hackers Can Get Your Info in 15 Seconds
By Rick Levinson , September 06, 2014 03:52 PM
Frank Abagnale, former master check forger, has some sobering advice for the rest of us:
Hackers likely already have your identity records. He says hackers can steal your identity in 15 seconds or less.
Abagnale, who lectures on forgery, embezzlement and secure documents, spoke to attendees today at the AARP Ideas@50+ conference underway in San Diego.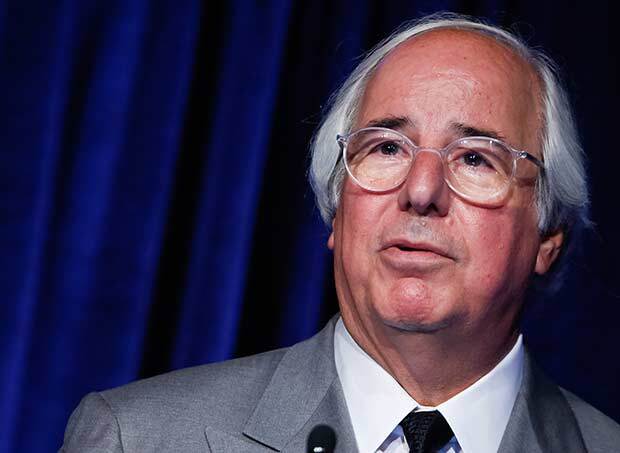 Among his other revelations:
Children make better victims than adults because thieves can use their stolen identity for a longer time.
The privacy button on Facebook is largely useless. And remember that pictures and statements are forever — they never go away — so be careful what you post. In fact, Abagnale says, never post a photo of just yourself, only group shots, because software can track you using facial recognition.
>> Top Seasonal Scams to Avoid
Today's digital copiers store records on a hard drive. Banks generally lease copiers, so if they don't destroy the hard drive when the machines are returned, thieves can get the data stored there.
Some ways to protect yourself:



Buy a "micro-cut" shredder and destroy everything including address pages from catalogues.

Use a credit monitoring service.

DON'T use a debit card but DO use a credit card. Why? Because a debit card exposes the money in your account, while a credit card exposes the bank's money.

Avoid writing checks for purchases in public places such as stores.

Never put your date or place of birth on Facebook. That's a gimme for identity thieves.
For additional resources, be sure to check out the AARP Fraud Watch Network.
>> Get discounts on financial services with your AARP Member Advantages.
In an earlier session, Abagnale recalled his life in crime, which began when he ran away from home at age 16 following his parents' divorce. He subsequently posed as an airline pilot, doctor and lawyer — he managed to pass the Louisiana bar without attending law school — before finally being caught in France.

He was portrayed by Leonardo DiCaprio in the 2002 film Catch Me if You Can, directed by Steven Spielberg, and which also starred Tom Hanks, Christopher Walken and Amy Adams.

Over the course of his criminal career, Abagnale forged more than $2.5 million in checks, which landed him a 12-year federal sentence. He was released after five years to help the government without pay on fraud issues. He's been associated with the FBI for 38 years, working in Washington, and has three grown children — one of whom is an FBI agent.
Also of Interest

See the AARP home page for deals, savings tips, trivia and more