How to Follow the 2014 Midterm Election Returns
By Patrick Kiger, November 3, 2014 11:47 AM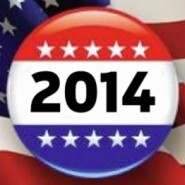 Whether you're a hard-core political junkie or just an ordinary citizen who's interested in the outcome, there are a wealth of ways to follow the midterm elections on your laptop, tablet or smartphone. Here are some suggestions:

TV news websites

ABC News will provide a live streaming webcast of its election coverage, anchored by George Stephanopoulos, starting at 7 p.m. Additionally, the network will augment its programming with live blogging by a team of analysts from FiveThirtyEight, including Nate Silver, its founder and editor in chief.

CBS News also will offer a live stream, original reports from field correspondents and tools that include interactive maps and exit poll data, once they become available.

>> AARP Voter Education Guide

NBC News plans to run a status bar on its home page that shows the balance of power in the House and Senate, and also is unveiling a totally revamped election portal, which will stream video coverage and provide links to "cards" for individual races that will show a green check when a winner is projected and that can be shared on social media.

Fox News will have a dashboard that includes both the running count of seats won by each party, and links to predictions. CNN's coverage will be highlighted by an online version of journalist John King's trademark "magic wall," where users themselves will be able to drill into districts for data, as King does on TV.

PBS NewsHour offers live streaming election coverage, plus an online Q&A session with anchor Hari Sreenivasan and senior politics producer Domenico Monanaro.

Social media

Twitter is offering its #Election2014 dashboard, which will let you see the running user-generated and news media commentary on races in specific states, and also provide a glimpse of the nationwide trends in tweeting. You'll also be able to see graphic breakouts of the age and sex of tweeters. Facebook offers a midterm elections page that shows how many "likes" each candidate in a race is getting, and how many people are commenting about them. You can scroll over a map of the United States to find the race you want. YouTube offers a 2014 Midterm Elections portal that will feature everything from network news clips to campaign ads, debate excerpts and even comedy bits.

>> Sign up for the AARP Advocacy Newsletter

Mobile apps

Google's Android store offers IDEAL Group's free 2014 Voter Information Guide app, which allows users to enter their addresses and receive information about polling places and candidates. For iPhones, there's the allPolitics app, which offers videos and podcasts in addition to news updates. Numerous news organizations, including NPR, Fox News and ABC News, will be offering coverage via their mobile phone and tablet apps, while the Associated Press mobile app will feature coverage from member newspapers in states with important races and a "dynamic feed" of projected winners, photos and video.
















Also of Interest



See the AARP home page for deals, savings tips, trivia and more