Investing: Encourage the Kids to Invest in Stocks
By Allan Roth , October 01, 2015 04:13 PM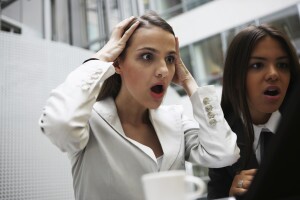 Just 26 percent of people under 30 are investing in stocks, according to a survey published by Bankrate.com, a personal finance site. By comparison, 58 percent of adults ages 50 to 64 invest in stocks. Since millennials have a much longer time horizon, stocks are generally more appropriate for them. So this trend is exactly the opposite of what logic would dictate.
But it's not logic that's at play here — it's emotion. According to a poll by Goldman Sachs, millennials don't trust the stock market. With all the stock market turmoil of the past decade and a half, it's no wonder a majority of young people are avoiding stocks. Millennials came of age during two significant market plunges: the dot-com bubble and the real estate/financial bubble. Seeing the resulting pain that we boomers dealt with could very well be a major reason our kids and grandkids are reluctant to dive in.
Simple ways to save a buck, expert investment advice, scam alerts and much more! — AARP Money Newsletter »
To get a good read on millennials, I turned to Mike Piper, a member of Generation Y and publisher of the Oblivious Investor. While Piper confirmed that he receives emails from millennials who have been avoiding stocks, he noted that the evidence is a bit unclear and pointed to research from Vanguard and the Investment Company Institute indicating that young people are investing in stocks more than the above two surveys might indicate.
What to tell your kids
If your children or grandchildren seem to be exhibiting an aversion toward the stock market, a candid conversation may be in order. Though you may not be comfortable showing the kids your retirement account statements, Piper suggests at least discussing the growth of your nest egg over the decades. Fess up to them that you did feel the pain of the stock plunges, but the growth of your nest egg came out of that pain.
Explain to them that holding too much in cash for long periods is very risky because their savings will almost certainly lose out to inflation. Even bonds may not keep up with inflation. Stocks at least have a chance of outpacing inflation and, in my view, a likelihood of doing so. Your Generation Y relatives are young. If they can invest for the long run, they must harness the power of compounding, which requires time — something they have.
Get discounts on financial services from trusted companies — AARP Member Advantages »
Finally, tell millennials they are investing in not just the stock market but also in capitalism. Ask them what kind of smartphone they use, where they get gasoline and whether they've used Google today. Let them know they are investing in companies whose products and services they use every day. If they want to know how to invest, suggest they spend a dollar and an hour of their time reading the Kindle edition of William Bernstein's book If You Can: How Millennials Can Get Rich Slowly.
Photo: Webphotographeer/iStock
Also of Interest

See the AARP home page for deals, savings tips, trivia and more.