Let the (Home) Buyer Beware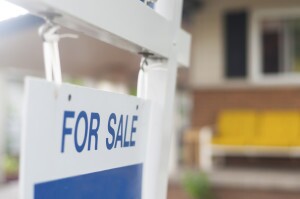 Looking to buy or sell a home in the coming weeks (a period that's expected to be the busiest real estate season in eight years)? If so, beware of a new impersonation scam that targets real estate agents and others involved in house closings — specifically, their clients.
It starts with an email to real estate agents (supposedly sent by an interested buyer) that includes an attached link. When the recipient opens the link, malware secretly infects the individual's computer, giving hackers remote access to files detailing transactions and clients. Then scammers follow with phone calls or other emails, posing as a title company, a real estate attorney or a seller of property that's already listed for sale.
Get the latest on protecting your money and saving for retirement — AARP Money newsletter »
"They ask that their money from the sale be wired directly to their bank account," North Carolina Attorney General Roy Cooper warns in a consumer alert. "In some cases the crooks are able to defeat a two-step confirmation process, designed to protect against such scams. There have been multiple reports of this fraud being attempted, and it has been pulled off successfully. In one instance the scammers made off with $200,000."
What helps these fraudsters: In legitimate transactions, before settlement, there are increasing requests to have funds wired to bank accounts held by title companies, real estate attorneys or others handling the deal. These scammers simply set up their own accounts to get the funds.
In Michigan at least one buyer was conned out of some $25,000 when fraudsters posed as a title company after gleaning info from an agent's files. "This is a very sophisticated group. They know what they're doing," one real estate agent told a newspaper. "I saw copies of all the emails, and they looked very legitimate — they include all the right lingo of real estate. One of the emails included the right name of the home inspector." In that case, those bogus emails were sent from an IP address in South Africa.
So let the home buyer and seller beware, along with others involved in real estate deals. The best defense:
1. Rather than relying on information provided in emails, contact the appropriate party via telephone numbers you already have or can look up yourself. That means buyers and sellers should contact their agents with in-hand office and mobile numbers and not respond to emails.
2. Before wiring funds, make sure that the bank account and routing numbers are for bona fide title companies, attorneys or others. Also, do an online search of those firms, and the designated contact person, to ensure they are legitimate — and requested the wire.
Get discounts on financial services from trusted companies — AARP Member Advantages »
3. Realtors, take note: Like others, you should never open links in emails from those you don't know. Think about it: Why would a prospective buyer send an attached link in an email seeking your services?
For information about other scams, sign up for the Fraud Watch Network. You'll receive free email alerts with tips and resources to help you spot and avoid identity theft and fraud, and gain access to a network of experts, law enforcement and people in your community who will keep you up to date on the latest scams in your area.
Photo: huePhotography/iStock
Also of Interest

See the AARP home page for deals, savings tips, trivia and more.