Things You Might Not Know About MLK's 'I Have a Dream' Speech
By Tamara Lytle, August 16, 2013 06:00 PM
Aug. 28 marks the 50th anniversary of the Rev. Martin Luther King Jr.'s "I Have a Dream" speech. And, for many people, the day is intensely personal.

Historic images and audio from Martin Luther King Jr.'s electrifying address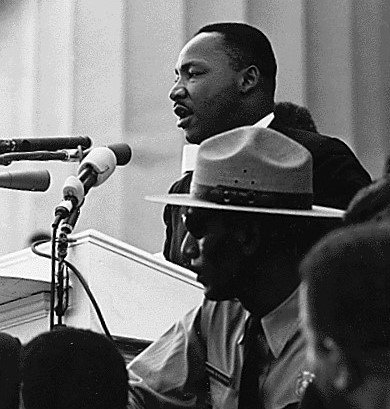 I recently talked with some of those who were there that steamy day a half-century ago. ( Here's the story I wrote about them for the AARP Bulletin.) Among them: a woman who, as a young girl, was captured in a photograph that has become an icon of the march; the former U.S. Park Service ranger who stood next to King; a loyal aide to King who endured beatings during the civil rights era; and a woman who released herself that day from the bonds of racial hatred.

While King's speech has become indelibly imprinted in America's consciousness, here are a few things you might not know about it:

It's known as the "I Have a Dream" speech, but scholars believe that King added the most famous portion of the address at the last minute, in reaction to the largest and most enthusiastic crowd of his life. He had spoken of the dream before, but on that day in 1963 he had three television networks covering his speech and a spellbound crowd.
King's appearance came at the end of a long day - the culmination of an event whose full name was the March on Washington for Jobs and Freedom. The labor issues that were to be a focus of the day have largely been forgotten under the weight of King's enduring message of equality.
With 250,000 people massing from the Lincoln Memorial eastward, the March on Washington was the largest such gathering in the history of the nation's capital, and the inspiration for such events as the Million Man (1995) and Million Mom (2000) marches.
In 1999 a panel of more than 130 scholars rated it the top political speech of the 20th century, ahead of addresses by John F. Kennedy and Franklin D. Roosevelt, among others.


Photo: National Archives and Records Administration



Also of Interest

Join AARP: Savings, resources and news for your well-being


See the AARP home page for deals, savings tips, trivia and more