Memories of JFK
By JFK Memories, September 26, 2013 04:02 PM
"There are still times when I hear 'Hail to the Chief' playing, and for a split second think I will see him coming down the steps of Air Force One or on TV, still young and still alive. Or maybe I am unconsciously wishing myself to the past, when I was young and so many more of my family and friends were alive." (JFKMemories.Tumblr.com)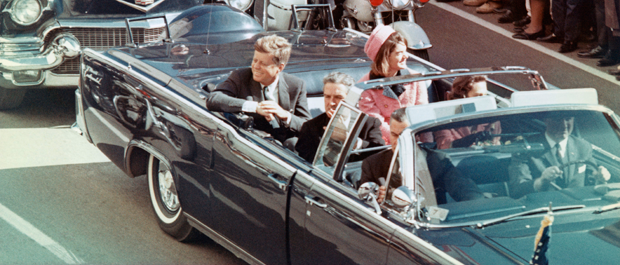 When we launched the blog JFKMemories.Tumblr.com this summer, our hope was to collect many remembrances of a day that stands out in the lives of so many boomers, Nov. 22, 1963, when President John F. Kennedy was assassinated. That's exactly what is happening. Hundreds of responses so far range from simple declarative sentences to expansive and emotional essays.
Now we'd like you to add your voice. Please click here, and then select "submit" - we've tried to make the process simple, and we encourage you to add your age, name and location so others can see the great diversity of voices represented.

Related: Jack and Jackie in Pictures

We also launched a page on our website where you can see images from the family life of the Kennedys starting in the late 1950s, consider what might have been if the 1960 presidential election had turned out differently, and view a timeline of that November weekend 50 years ago.

Planning for this 50th anniversary, we wanted to go beyond nostalgia. When you visit our "Ask Not" page, find out how to give back - to your community or your country - as JFK asked of us in his inaugural address.
"Perhaps historians will reflect some day that the assassination of President John F. Kennedy was a turning point in our history and that our nation might have taken a whole different direction had he lived. Perhaps a better direction." (JFKMemories.Tumblr.com)
Or perhaps, in the spirit of the president's words, there's still time for us to meet his challenge.
Also of Interest

Join AARP: Savings, resources and news for your well-being
See the AARP home page for deals, savings tips, trivia and more