The Takeaway: Mitt Romney Says 'No Thanks' to Medicare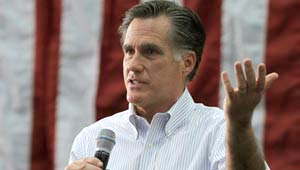 No Medicare for Mitt Romney: The Republican presidential candidate, who turned 65 yesterday, won't be enrolling in Medicare. Instead, he will keep his private health insurance, an aide said. This is in keeping with views Romney has expressed on the campaign trail. The GOP front-runner has proposed cutting benefits for wealthier seniors so "low-income seniors would receive the most generous benefits."

This proposed change-along with raising the eligibility age for everyone enrolling in Medicare-would not take place until 2022, Romney has said, so as not to affect anyone now receiving or approaching Medicare benefits. At a speech last month in Detroit, Romney said:

"In the long run, the eligibility ages for both [Medicare and Social Security] will be indexed to longevity so that they increase only as fast as life expectancy."
Tuesday Quick Hits:

Photo: Justin Sullivan/Getty Images