One Older Worker's Job-Hunting Saga
By Guest Blogger, March 9, 2015 01:00 PM
The following post is by an AARP member who wanted to share his experience in finding a new position. He requested anonymity for himself and his current and former employers.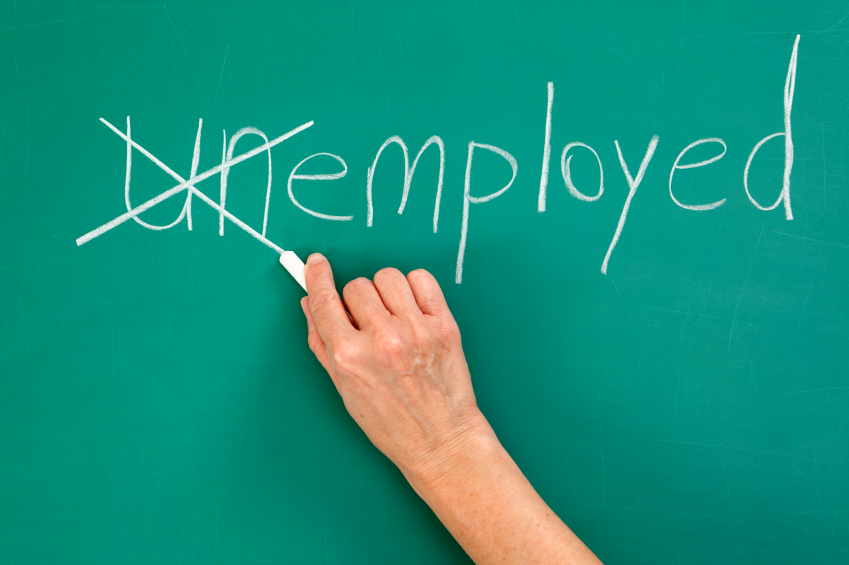 One hundred job applications submitted. Forty-two phone interviews logged. Eighteen face-to-face job interviews.

And finally, after 7½ months, a job offered and accepted.

My journey began last March, when I was unceremoniously fired as a software engineering manager after 22 years. It wasn't a complete surprise. The company had been contracting more than expanding. I had somehow managed to dodge a bullet for the last five years.

A new you, within reach — AARP Life Reimagined »

This time my number was up, and at age 62, I was involuntarily unemployed for the first time in my life. I took a deep breath and immediately launched a job search. I set aside thoughts of my daughter's pending college graduation, a three-week summer vacation that had already been booked and paid for, and a new bicycle to replace my aging road bike.

Instead, résumé tweaks, job interviews and lining up references became all-encompassing. Without a doubt, it would be an uphill struggle. Federal law protects older workers from age discrimination in hiring. Yet discrimination by hiring managers is prevalent, as studies by AARP and others have shown, and as more than a few colleagues said they had found. And while I can't prove that I experienced age discrimination directly, I feel there would have been more second-round interviews and job offers if I looked 20 years younger.

Luckily, I was well-positioned to weather even an extended job search. I had more than six months of severance pay. My health insurance was covered through my wife's employer. The mortgage was paid off and so was my daughter's college tuition.

I worked eight hours a day seeking employment, starting each morning at 5. As eager as I was to begin emailing job applications, I first had some important prep work to complete — a career transition program that was offered as part of my severance package.

The program, sometimes called a placement service, was the most valuable benefit provided by my former employer. The service was run by Right Management, a subsidiary of ManpowerGroup, and it conducted a webinar that covered job search strategies including marketing yourself, networking and interviewing. The webinar came with a trove of reference material for downloading. Of particular interest to me was Making the Most of Maturity in Your Search.

Right Management also ran a résumé workshop. I learned how to make my résumé ageless by removing work experience older than 15 years (those jobs are usually irrelevant to the position you're applying for), omitting college graduation dates (they can instantly identify your age) and conveying energy through action verbs like completed, directed and simplified (the workshop guide listed 150 others).

With a fresh perspective on the job market and a new résumé in hand, I revved up my professional network. According to Right Management, 90 percent of companies use LinkedIn for recruiting. It also said that the odds of securing an interview by responding to online postings or newspaper ads are very low. I can attest to that from personal experience. During a telephone interview with a recruiter from a Fortune 200 bank, I asked how many applicants had applied for the position, in this case a technical manager. He replied, nonchalantly, "147."

LinkedIn became a fixture on my computer screen. If I saw a software position posted by Acme Corp., for example, I would search my network on LinkedIn for people who were employed at Acme or who were connected to people employed there. More often than not, the connections were second- or third-degree, acquaintances of acquaintances.

The secondary connections would be hard-pressed to endorse my skills, since they had never met me. They were still useful for providing introductions with notes such as: "A friend whose judgment I trust recommended Shelby. I expect he could quickly become a valuable contributor to Acme. His resume is attached." This helped me get interviews.

I ultimately accepted a project manager position as a "contract to hire." The job resulted from a direct introduction through one of my primary LinkedIn connections. I hope to be converted to a regular employee before long.

In the end, the moves that led to my job-hunt success were:

Persistence and commitment to making the search a full-time endeavor.
Strategic networking (through social media but also by contacting acquaintances, former colleagues and even neighbors).
Capitalizing on placement services and career transition programs.
Reining in an ego that earlier in my career may have prevented me from considering temporary or contract work.


Photo: JulNichols/iStock

Also of Interest

See the AARP home page for deals, savings tips, trivia and more.