Are You Smarter Than a 20-Something?
By Tamara Lytle , February 08, 2013 05:18 PM
Let the truth be known: Older is wiser.
Or at least more knowledgeable about the world around us.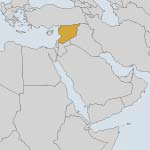 This from the latest " News IQ Quiz" conducted by the Pew Research Center, which uses a set of 13 pictures, maps, graphs and symbols to test knowledge of current affairs.
Just 46 percent of 18- to 29-year-olds were able to identify John Kerry as President Obama's nominee for secretary of state (the survey was conducted before Kerry was confirmed by the Senate on Jan. 29. Among those 50 and older, however, 74 percent got it right.
At the other end of the spectrum, 91 percent of those under 30 were able to identify the logo of Twitter, the microblogging site, compared with 67 percent of those 50 and older.
Older people did better, too, at identifying House Speaker John Boehner (R-Ohio), 83 percent versus 61 percent; Republican Gov. Chris Christie of New Jersey, 81 percent versus 59 percent; and Attorney General Eric Holder, 64 percent versus 42 percent. (The Christie counts may change, however, after his recent doughnut-munching appearance on the Late Show with David Letterman.
Overall, people 50 and older got 8.7 answers correct out of 13, compared with 8.2 for people 30 and under.
Ready to test your own News IQ? (A sampling: What's the country highlighted on the map above?)