Prep for Safe Tax Filing … and for Scammers
By Sid Kirchheimer , January 23, 2015 10:11 AM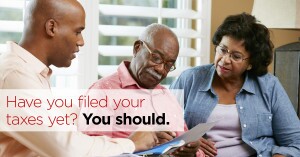 There's good reason — several, actually — why Monday kicks off Tax Identity Theft Awareness Week. As the tax-filing season gets under way for 2014 returns, the Internal Revenue Service faces massive budget cuts while two widespread tax scams continue.
In addition to the epidemic IRS impostor scam, in which scammers pose as agents of that agency or the U.S. Treasury Department to extort supposedly "owed taxes," there is another threat in the coming weeks: early filing of bogus tax returns to fraudulently collect tax refunds.
On Tuesday at 2 p.m. (EST), AARP joins the Federal Trade Commission in hosting a free educational webinar detailing both scams. To take part, click here and enter event number 977 867 542 and event password M33ting. To listen, call 800-230-1071 and enter confirmation number 350395.
The impostor scam is easy enough to avoid. Even if your Caller ID displays the real IRS phone number (800-829-1040), just hang up on phone calls from self-described tax collectors claiming you owe back taxes. Also, ignore emails unless you previously wrote the agency. The IRS and Treasury Department (to which scammers sometimes claim affiliation) don't make unsolicited calls or send emails demanding payment for back taxes; if you really owe money, expect a letter delivered via the U.S. Postal Service.
And the official agents certainly don't use abusive language; threaten arrest, deportation or seizure of your property; or insist on immediate payment by prepaid debit card, wire transfers or credit card over the phone. All of these are telltale signs of fraudsters, often with foreign accents but claiming all-American names.
The tax-refund scam is tougher to avoid, because time works in favor of the crooks.
In this scheme, the scammers, usually based in the U.S., electronically file tax returns (often by mid-February) under your identity to collect your tax refund before you file. All that's needed is your name, Social Security number and birth date, and a computer. No W-2s or other tax documents are required; the crooks just invent those numbers.
>> Get discounts on financial services with your AARP Member Advantages.
At least in recent years, as Scam Alert has reported, weekly classes were held by identity theft instructors, who collected a commission on refunds received. Up to 100 crooks at a time were taught how to steal identities and collect fraudulent refunds. Sensitive taxpayer details for filing bogus returns can be provided by corrupt employees at hospitals and elsewhere, and can sometimes be gleaned online.
Your best defenses:
1. File early to beat scammers to the punch. If e-filing, do so from a computer connected to the Internet with an Ethernet cable. (A wireless computer is less safe; public Wi-Fi networks shouldn't be used for tax work.)
2. Don't leave tax returns on your computer. Once you've filed, transfer the information to a flash drive, compact disc or external hard drive. And make sure that you have updated antivirus protection (and regularly run security scans) plus a two-way firewall, and that any wireless Internet you use is protected with a network key.
3. If filing using paper forms (also best done early), mail returns from a post office or secure USPS dropbox. Don't leave them in your home mailbox for outgoing pickup.
4. In the meantime, keep close tabs on incoming tax-filing documents from employers, banks and others, which can be used for the tax-refund scam or other types of ID theft. Now through February presents a once-a-year opportunity for crooks to follow postal carriers and steal just-delivered W-2s, 1099 forms, brokerage statements and other paperwork detailing a wealth of sensitive information (including Social Security numbers).
So now is a good time to consider renting a P.O. box at a U.S. post office, installing a locking mailbox or having your mail held at the post office for personal pickup. At the very least, be aware of when tax documents are expected to arrive; if they are delayed, call the sender to ask why.
>> AARP Foundation Tax-Aide: Get free help preparing and filing your taxes
5. After filing, check the status of expected refunds at http://www.irs.gov/Refunds. Refunds deposited directly into your bank account may take up to five days after being issued. Learn more here.
6. Within three months of filing, go to AnnualCreditReport.com to check your credit report with one of the three credit reporting bureaus — Experian, Equifax and TransUnion. Look for unauthorized credit accounts opened in your name. Repeat this process two more times during the year, several months apart, with the other bureaus. You're entitled to three freebies per 12-month period.
7. To add another layer of protection, consider placing a fraud alert or security freeze on your credit report. A fraud alert is always free and can be done with one credit-reporting bureau, which will share it with the others. A freeze may cost money and needs to be done with each bureau, but it's more secure.
For information about other scams, sign up for the Fraud Watch Network . You'll receive free email alerts with tips and resources to help you spot and avoid identity theft and fraud, and gain access to a network of experts, law enforcement and people in your community who will keep you up to date on the latest scams in your area.
Also of Interest


See the AARP home page for deals, savings tips, trivia and more.