Trying to Save a Piece of Rosie the Riveter's Factory
By Steve Mencher, August 5, 2013 02:35 PM
During World War II, Rosie the Riveter, her bicep flexed, peered out from a poster and reminded American women filling factory jobs that "We Can Do It!"

There was also a real Rosie - Rose Will Monroe, a riveter at a Ford auto factory retooled to build bombers in Ypsilanti, Mich., and the star of a film promoting war bonds.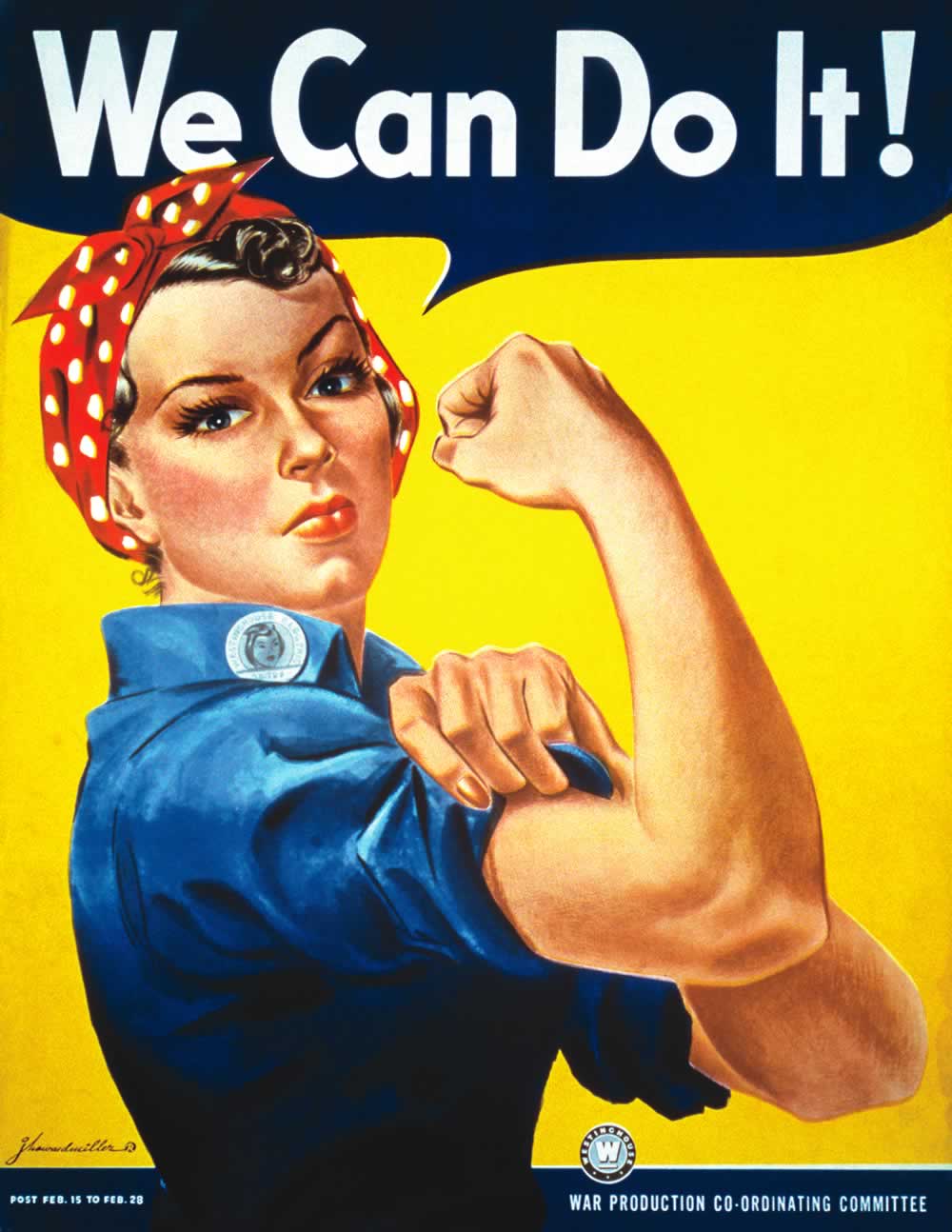 A small Michigan museum is trying to save a corner of Rosie's factory - the Willow Run Bomber Plant - from demolition. The Yankee Air Museum wants to display five restored WWII aircraft and the rest of its collection in about 180,000 square feet of the 5 million-square-foot plant.

The museum would also highlight the activities of the many woman who worked turning out bombers there during the war.

"From 1940 to 1945, the female percentage of the U.S. work force increased from 27 percent to nearly 37 percent, and by the end of that period nearly one out of every four married women worked outside the home." (History.com)

Despite a $2 million contribution from GM, the museum's foundation is still $3.5 million short of the $8 million it needs by Oct. 1.

The story of the Willow Run plant fits into the rise and fall of industrial Michigan. Located 35 miles west of Detroit, it pumped out one B-24 bomber each hour with 40,000 men and women on the assembly line. After the war, the factory resumed making cars, this time for General Motors. When GM filed for bankruptcy in 2009, the plant ended up in the portfolio of the Revitalizing Auto Communities Environmental Response (RACER) Trust.

The RACER Trust plans to knock down the dilapidated building and develop the 83-acre site. But it will wait a few months to give the museum another chance to rescue the space it wants.

And Rosie Monroe? She achieved her dream of becoming a pilot when she was in her 50s. She lost a kidney in a flying accident in 1978, and died of kidney failure in 1997 at age 77.

Rosie the Riveter WWII Homefront National Historical Park in Richmond, Calif. honors her and the thousands of other women who worked in factories during the war. Watch some of the "Rosies" at work, and enjoy the song that made Rosie famous, below.






Also of Interest

Join AARP: Savings, resources and news for your well-being


See the AARP home page for deals, savings tips, trivia and more