Like wow, this is a major bummer for former flower children everywhere.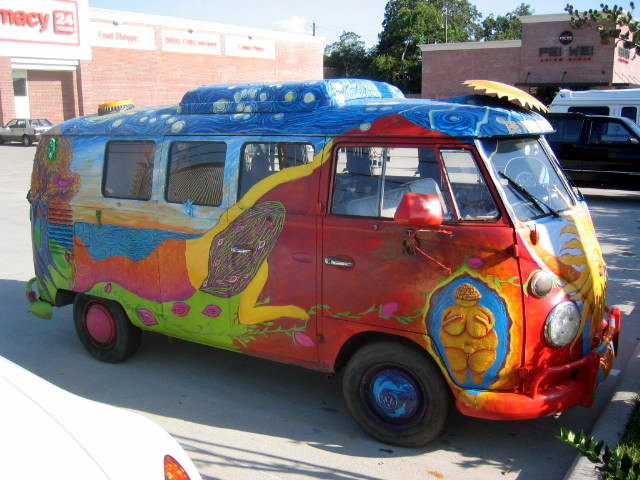 Dec. 31 looks to be the end of the line for Volkwagen's Type 2 camper, usually known in the United States as the VW microbus - that is, when we weren't calling it the "love wagon," the "hippie van" or some other more colorful term.

Production reportedly is being discontinued in Brazil, the last place where the van is still being made, because newly imposed safety regulations would require major modifications to the design. The VW model remains virtually unchanged since the early 1970s, when your friends lounged in the back and sang a creaky rendition of "Sugar Magnolia" with their hair streaming in the breeze out the side windows while you drove to some outdoor rock extravaganza.

"Show Us Your Modern Family" Photo Contest. Upload your photo for a chance to be photographed in AARP The Magazine. See official rules.

Here are a dozen facts about the vehicle that for older boomers was a dream machine, an affordable ticket to adventure and indulging one's inner Kerouac:

The concept for the VW camper actually began as a sketch by Ben Pon, a Dutch VW dealer, after he visited the automaker's German plant in 1947 and saw a flatbed truck that had been fashioned from a VW Beetle chassis being used for in-plant deliveries, according to a recent New York Times article.
Originally intended for hauling goods, the vehicle was refitted as a bus for transporting people in 1960, according to the French wire service AFP.
Over the camper's nearly six decades of production, 9.5 million of them were built in Germany, Austria, Mexico, South Africa and Brazil.
The camper became popular in part because its boxy design maximized the interior room.
In 1968, the basic model of the VW camper had a sticker price of $2,211.
The 1974 novelty single "Convoy," sung by Bill Fries in the guise of fictional trucker C.W. McCall, contains a reference to "11 long-haired friends of Jesus in a chartreuse microbus."
Consumer advocate Ralph Nader called the VW camper "so unsafe" that it should be barred from the road, according to a 1972 New York Times article.
Steve Jobs reportedly sold his van in the 1970s to buy a circuit board used in one of Apple's early prototypes, according to USA Today.
VW stopped making the vehicles in Germany in 1979.
VW displayed an updated concept version of the classic camper at the Detroit Auto Show in 2001, but never put it into production.


Photo: Montrose Patriot via Wikipedia

>> Get travel discounts with your AARP Member Advantages.