Seniors Tricked Into Being Drug Mules
By Eileen Ambrose , February 11, 2016 02:03 PM
International drug traffickers have found a group of new couriers to transport their cocaine, heroin and methamphetamine: older Americans.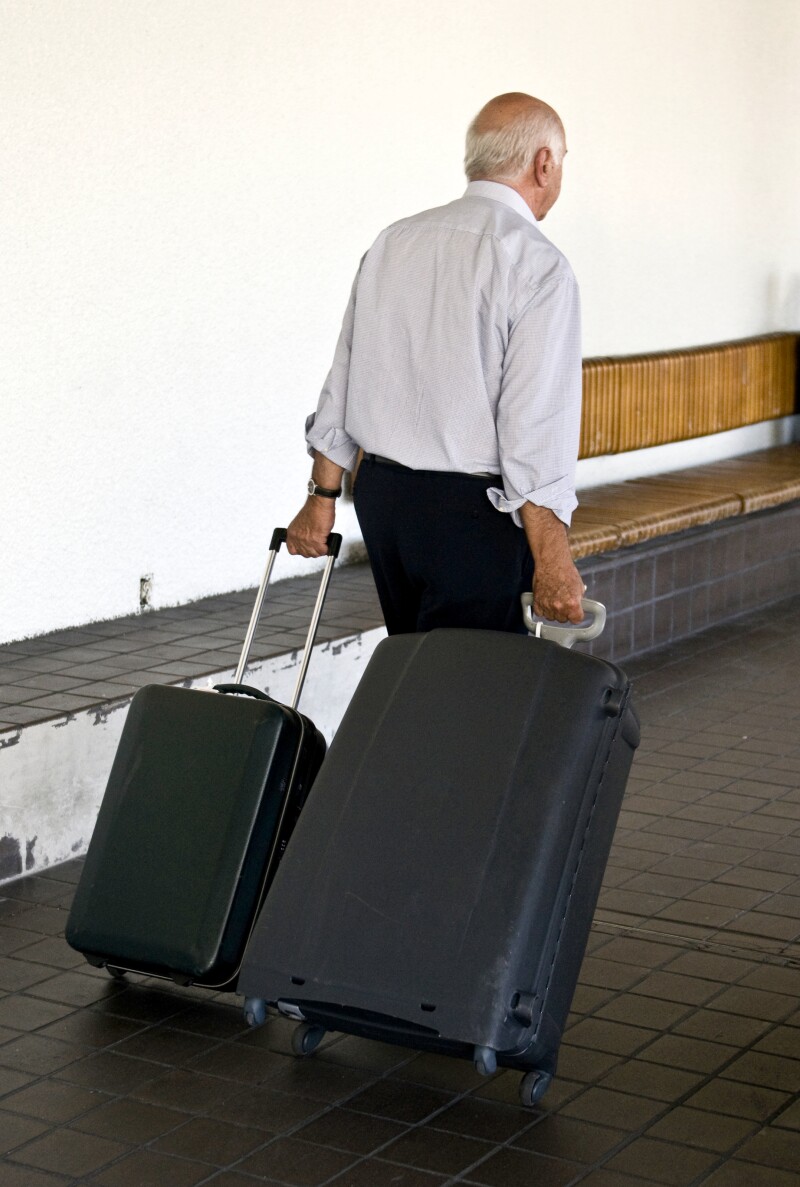 This new scam, which is ensnaring seniors and landing some of them in foreign prisons, was the focus of a hearing of the Senate Special Committee on Aging this week.
"This is a huge problem," Scott Brown, acting assistant director of investigative programs for Immigration and Customs Enforcement, told the committee.
Foreign governments have arrested at least 145 people, mainly seniors, in this drug-transport scam, according to the committee. And an estimated 44 Americans are imprisoned overseas.
The scheme works like this: A criminal overseas develops an online relationship (sometimes romantic) with an older person in the United States. Eventually, the criminal offers to pay for a trip overseas, asking the unsuspecting target to pick up and deliver a suitcase or package along the way. Drugs are concealed in the suitcase or package, so the traveler is unaware of the true contents. The trip usually has multiple stops in various countries, to help the trafficker evade detection by authorities.
That doesn't always work. Older Americans have been stopped and arrested at airports in foreign countries for transporting narcotics. And, unlike in the United States, the victims' being unaware they are carrying drugs does not necessarily protect them from a prison sentence.
That's what happened to Andrew Martin's 77-year-old father, who is serving a six-year sentence in a Spanish prison. Martin told the committee that his widowed father, a retired pastor in Maine, was lonely and struck up an online romance with someone in London called Joy. For six years the two communicated over the Internet, with Martin's father occasionally sending Joy some of his Social Security money.
Last year, Martin's father remarried a local woman and told Joy, the son said. Joy asked him for one last favor: Go to Peru to pick up some real estate documents and deliver them to her in London. Joy said she couldn't do it herself because she didn't have a visa, but she agreed to pay for his ticket. Over his wife's objections, Martin's father went to Peru, picked up two sealed packages and flew to Madrid. There he was arrested with about $400,000 worth of cocaine in his possession. And now his wife, who was then threatened by the drug traffickers, wants a divorce.
"The idea that my father is a convicted drug smuggler sentenced last month to six years in prison is surreal," Martin said.
In some cases, U.S. authorities have been able to stop older Americans before they become victims.
Daniel Seibert, of Green Valley, Ariz., was one of them. He told the committee he received an email offering him a free vacation to Dubai. Later, in a phone call, he was told he would first have to pick up a gift package in London and deliver it to a banker in Japan.
"I had never been to Dubai and wanted to go," the 79-year-old said.
But federal agents, aware of the scam, stopped Seibert at the Atlanta airport before he could board the international flight.
The average courier caught up in this scam was age 59, and the oldest victim was 87, Brown said. Agents also intervened before a 97-year-old man became an unwitting drug mule.
The drug traffickers often warn couriers not to trust law enforcement if they are stopped, Brown said. "This is why it's so important to raise the public awareness of these types of schemes," he said.
So far, foreign authorities have arrested 15 perpetrators of these schemes. But authorities here want the public to help prevent more people from becoming victims. To report a suspected scam like this, consumers should call the Homeland Security Investigations tip line at 866-347-2423.
Photo: Juanmonio/istock