Sex Helps Boost Brainpower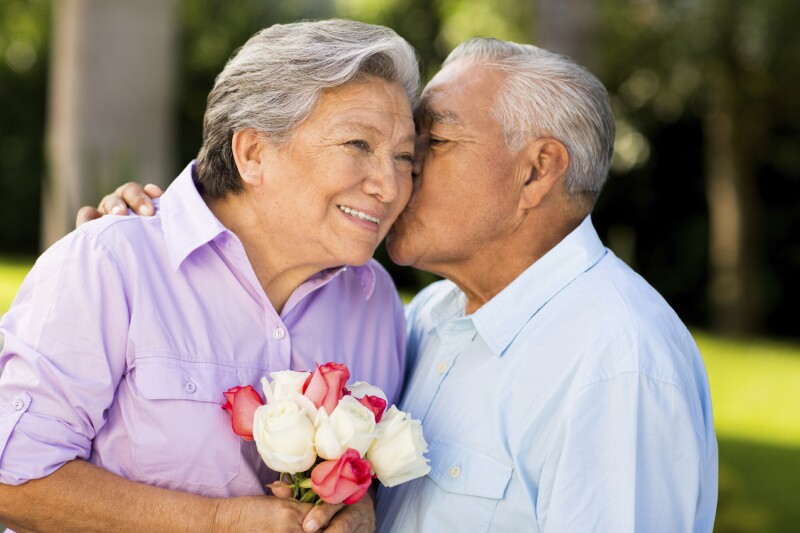 Love might be good for the heart, but it turns out that sex is good for the brain, especially as we age. And, in fact, a healthy sex life seems to benefit men's and women's brain's differently, a new study finds.
Researchers at Coventry University in England studied 6,800 men and women 50 and older and found that those who were sexually active scored higher on cognitive tests than those who were not. (Sexual activity included intercourse, masturbation, petting or fondling anytime during the previous year.)
Enter to win a Volvo V60 Cross Country, a national parks vacation for two and more.
The sexually active group were more likely to be younger, richer, more physically active, less lonely and not depressed. Because all of these factors are, on their own, connected with better brain health, the researchers made statistical adjustments to account for benefits they might provide.
So why is sex good for the brain? The researchers speculated that sex increases levels of the feel-good hormones dopamine and oxytocin in the brain. Those brain chemicals are not only an intricate part of feelings of love and lust, but "may also be important to brain function through improved signalling or connectivity between brain regions," wrote lead author Hayley Wright in an email to AARP, although she added that further research is needed before we understand the relationship between sex and cognition. Plus, the findings might help explain why those in loving relationships tend to have better brain health.
"The general consensus from scientific and medical research tends to be that what is good for your heart is good for your brain. So, it seems that a healthy and active lifestyle (and now, maybe, sex life) can help to keep our brain healthy in older age," Wright wrote.
Interestingly, the research additionally found differences in how men and women benefit from sex. Men who were sexually active had higher scores on number sequencing and memory, while sexually active women scored better solely on tests of memory.
It's possible that "differences in brain development and structure" cause sexual activity to have "different effects on the brain and hence cognitive function in men and women," wrote Wright and coauthor Rebecca Jenks in the journal Age and Ageing. Their study used data from the large, long-running English Longitudinal Study of Ageing, which is tracking the health information of 10,000 British adults over age 50.
This is the first study to link sexual activity with cognitive function in healthy older men and women. One earlier study of Italian men over 65 found that those who were still sexually active had better cognitive function than those who weren't. And a 2013 University of Maryland study showed that "continuous long-term exposure to sexual experience" helped restore cognitive function and cause cell growth in the hippocampus, the brain's memory center — at least in middle-aged rats.
Get discounts on prescriptions, health exams, eye care and more — AARP Member Advantages »
"I wonder why anyone is surprised at these findings. It's almost as if we believe our sexual drive, desire and performance is in its own self-contained system and should have no other effect on the body. How could that be? It is the same system of nerves, skin, muscles and hormones that operate within the whole body. Why should the brain, the producer of many of the hormones and quite affected by them, be left out of the party?" said AARP sex and relationship expert Pepper Schwartz.
See our Sex & Intimacy channel for advice on sex after 50.
Also of Interest

See the AARP home page for deals, savings tips, trivia and more.