SI Swimsuit Issue Legends: Where Are They Now?
By Patrick Kiger, February 18, 2014 10:25 AM
It's the 50th anniversary of the annual Sports Illustrated swimsuit issue, and a trio of young models - Nina Agdal, Lily Aldridge and Chrissy Teigen - on this year's cover have created a media sensation. They can thank a long line of cover legends before them, many of whom gathered for a group photo inside the new issue, out Feb. 18.

Wonder what became of some of those models who made memorable appearances in earlier years? Here's an update.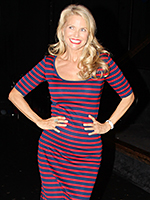 Christie Brinkley. An American discovered in a Paris post office, Brinkley appeared on a record three consecutive SI swimsuit covers - 1979, 1980 and 1981. During her remarkably enduring career - now 60, she recently graced a cover of People magazine in a swimsuit - she has reportedly amassed a fortune in the vicinity of $80 million, mostly from smart investments in real estate.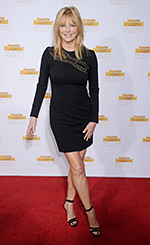 Cheryl Tiegs. After rocketing to fame with her SI shoot in 1978, Tiegs went on to pitch Cover Girl cosmetics and create a swimsuit line for Sears that reached $100 million in sales, before making a comeback as an SI model in 1995 at age 47. In recent years, Tiegs, now 66, has marketed clothing, wigs and accessories on QVC, and served as a judge in 2009 on the reality show True Beauty, according to her Biography.com profile.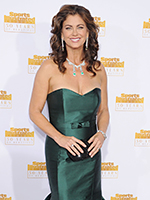 Kathy Ireland. The native Californian appeared in 13 straight SI swimsuit issues, three times on the cover - including one when she was pregnant. Now 50, Ireland has parlayed her modeling fame into a product-licensing empire with $2 billion in sales that puts her name on everything from ceiling fans to vinyl replacement windows, according to a 2012 Forbes profile.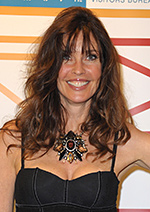 Carol Alt. At 53, Alt - who was featured on the 1982 SI cover - has morphed into a nutrition and fitness maven. She's published several books advocating her favored raw foods diet, and in 2013 began a weekend TV series, A Healthy You and Carol Alt, on the Fox News Channel. Her website touts products such as a "health-conscious deodorant."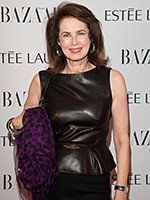 Dayle Haddon. After appearing on the SI cover in 1973, Haddon acted in movies such as North Dallas Forty (1979) and the Woody Allen-directed Bullets Over Broadway (1995). She published a 2003 advice book, The Five Principles of Ageless Living: A Woman's Guide to Lifelong Health, Beauty and Well-Being. In recent years, Haddon, 65, has worked as an activist for UNICEF, publicizing the plight of impoverished children in Darfur and Haiti.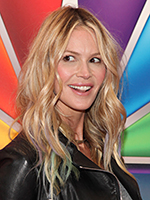 Elle Macpherson. The Australian-born six-footer appeared on SI's cover a record five times, most recently in 2006, and has continued to work as a model, including this surprise 2010 runway appearance during Fashion Week in Paris. Macpherson turns 50 in March and in recent years has hosted and served as executive producer for NBC's reality competition Fashion Star.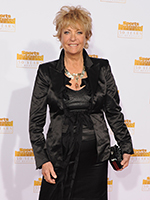 Babette March. The German-born model, whose last name is pronounced "Marx," starred on the very first SI swimsuit cover and became a fashion icon and a celebrity scene-maker who, by her own account, "danced all night and met the Rolling Stones." After retiring from modeling in 1976, she turned to raising livestock and making jam and pickles in Canada. Now at 72, she is an artist and innkeeper in a small town in Oregon, according to a recent Los Angeles Times profile.



Credits: Christie Brinkley: Photo by Bruce Glikas/Getty Images; Cheryl Tiegs: Photo by Gregg DeGuire/Getty Images; Kathy Ireland: Photo by Gregg DeGuire/Getty Images; Carol Alt: Photo by Gustavo Caballero/Getty Images; Dayle Haddon: Photo by Dave Kotinsky/Getty Images; Elle Macpherson: Photo by Taylor Hill/Getty Images; Babette March: Photo by Jon Kopaloff/Getty Images