Spring Clean Your Identity Theft Risks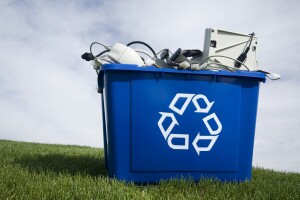 Spring cleaning should include more than decluttering your garage and closets. Take these simple steps to reduce your risks of identity theft:
Shred — don't just trash — unnecessary documents with your name, birth date, address, and account or Social Security numbers. Typically, bank deposit slips and ATM and credit card receipts should be shredded as soon as the transactions appear on statements, credit card statements within 45 days, and pay stubs and medical bills after one year. Never simply discard without shredding mailed credit card offers or bank convenience checks; canceled checks and credit cards; and old photo IDs, pay stubs and old tax returns.
Get discounts on financial services from trusted companies — AARP Member Advantages »
Passwords for financial accounts should be changed every few months (think seasonally) — and remember, longer is stronger. Aim for at least 12, and ideally 15, characters that combine upper- and lower-case letters, numbers and symbols. Also use different passwords on different accounts.
Review your credit report. This simple step, done with each credit bureau by only 1 in 6 consumers, is an easy way to spot fraudulent credit accounts (and inquiries) opened or made in your name. Everyone is entitled to three free credit report checks per 12 months at AnnualCreditReport.com. It's important to check with each bureau because information in your name can vary, and it's generally best to space each credit report check every few months.
Inspect your electronic devices. Delete old, unused and unnecessary files, accounts and apps. Back up and store important documents, photos and files — including just-filed tax returns — on a separate flash drive, compact disc or external hard drive. Ensure that antivirus protection software is up to date and that you've enabled a two-way firewall. Clear the memory in the Internet browsers you use on your computer and smartphone to prevent hackers from accessing stored passwords.
Nix what's unnecessary from your wallet. Don't keep PINs or passwords in your wallet or carry your Medicare and Security Social card on a daily basis (only when seeing doctors or visiting an SSA office). Remove credit cards not regularly used. If library or other "identification" cards include a portion of your SSN, ask for an alternative number.
Get the latest on protecting your money and saving for retirement — AARP Money newsletter »
Guard your privacy. If donating or recycling old computers, smartphones or other devices, wipe the memory completely and restore to factory settings. Enable two-factor authentication and review (and enact) privacy settings on social media accounts. Consider paperless statements from banks and credit card companies to reduce the risk that sensitive personal identifying information could be stolen from your mail.
For information about other scams, sign up for the Fraud Watch Network . You'll receive free email alerts with tips and resources to help you spot and avoid identity theft and fraud, and gain access to a network of experts, law enforcement and people in your community who will keep you up to date on the latest scams in your area.
Photo: njgphoto/iStock
Also of Interest

See the AARP home page for deals, savings tips, trivia and more.