The Slow March to Adulthood for Millennials
By Mary W. Quigley , September 15, 2014 04:03 PM
What defines adulthood? For boomers, the markers were education, marriage and starting a family, usually by our early to mid-20s. For our adult children, those markers often come five to 10 years later, as they take their time finishing a degree (or two) and delay starting a career, finding a life partner and having children. Even then, many don't consider themselves full-fledged adults.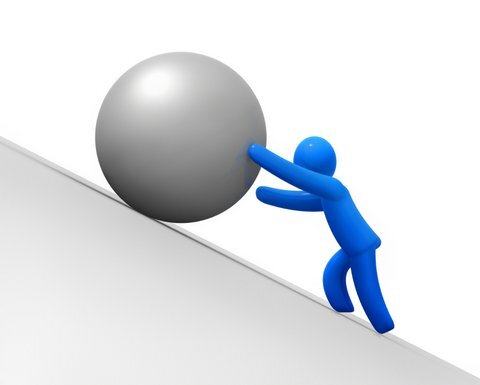 That's among the findings from a new survey of "established adults, aged 25-39" by Clark University professor Jeffrey Jensen Arnett, who coined the term "emerging adulthood." Arnett has been studying the phase of life between adolescence and full-fledged adulthood for more than a decade, and a revised and updated edition of his book, Emerging Adulthood, will be published this week.
>> 11 Unique Fall Vacation Ideas
In earlier surveys Arnett queried 18- to 29-year-olds and their parents. Now he turns his attention to older millennials who are doing very well, thank you. Most working and married, the majority are feeling hopeful (74 percent), happy (72 percent) and excited (59 percent).
That overwhelming sense of optimism about the future was the most striking survey result, said Arnett in a recent phone conversation. While the 2012 survey of younger millennials also found great hope for the future, Arnett was surprised by the same attitude among 30-somethings. "Dreams are cheap when you are young and not tested in fires of real life," he said, adding that he expected the 30s to bring a reality check in terms of career, love and children.
And, indeed half of those surveyed admitted that they have not been able to find their ideal job nor made as much career progress as expected. Yet they are undaunted. "While the reality is not matching their aspirations, their aspirations haven't died," said Arnett.
>> Get travel discounts with your AARP Member Advantages.
Some other responses were equally puzzling: While 70 percent say it's more important to enjoy a job than to make money, work came in second to last in the ranking of what provides the most enjoyment in their lives. Top sources of fun? Time to myself, relationships with friends and watching TV (binge-watching, anyone?).
Also, despite the postrecession economy and expert predictions to the contrary, many thirtysomethings still believe that they will do better financially than their parents' generation. When exactly the career and economic payoff are supposed to happen is a mystery. So in regards to the millennial definition of adulthood, it's to be determined for a sizable segment, as 71 percent of them say they have achieved it, leaving the rest to still work on it. Maybe 40 will be the new 30?
Mary W. Quigley's blog, Mothering21, tackles parenting of emerging adults and beyond.
Photo: Kabliczech/iStock
Also of Interest

See the AARP home page for deals, savings tips, trivia and more