The Takeaway: Weekend Edition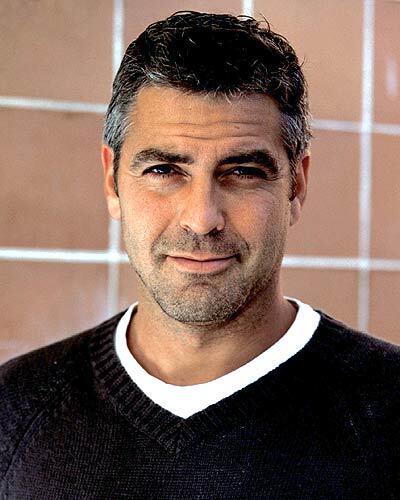 Happy Birthday, George!
Dr. Ross is 50. Let the Church of Clooney say amen ...
More on his career.
(Photo via Flickr user cszvtova.)
-----------
Freedom Riders Remember the Fight
It was just five months after the U.S. Supreme Court outlawed racial segregation in restaurants and waiting rooms of terminals serving buses and trains that crossed state lines. On May 4, 1961, 13 young activists set out on a bus tour of the Deep South to dramatize the fact that the law of the land went unenforced. One was 18-year-old Charles Person.
* 10 Freedom Riders: Then and Now
----------
In "Yeah, this makes SO much sense" news: The job hunt just got harder for the unemployed. If you don't have a job, especially if you've been out of work for more than three months, don't bother applying, according to several recent job postings. While the practice is not new, it is a fresh blow for millions - particularly older Americans. Read
* New unemployment report: Private sector brings work to some older Americans but leaves others idle for longer.
----------
Beware Osama bin Laden Photo Scam
Yes, even the photo your son sent you is a fake. If you get an email or happen across a Web link promising secret photographs or video footage of the shooting of Osama bin Laden, don't click on it. Read

----------
Medicare in the Crosshairs
The future of Medicare has again become a political hot potato in light of a Republican plan to dismantle the government-run program and replace it with a voucher system that experts say would shift more costs to beneficiaries. Read
* Also: Americans 45 and older are new voting age majority

---------
It's Betty. Ms. White, If You're Nasty.
Don't call it a comeback: Betty White will be the first to tell you she hasn't gone anywhere. But in the last two years her stock, as they say in the business, has risen meteorically - ratings-winning SNL gig, comic book star, romance coach (well all right, Ms. Betty!) and AARP Ambassador. So who's next? Find out more.
---------
Multitasking Gets Harder As We Age
It's not as simple as walking and chewing gum at the same time.

"Warning: Don't let anyone interrupt you while you're reading this. Not if you're over 60 and want to remember it, anyway. Older brains, it turns out, aren't wired to handle interruptions with ease."

---------
May is National Stroke Awareness Month:
- Study: Blacks suffering strokes often call friends first, not 911
- Am I having a stroke?

---------
What My Mother Taught Me
AARP members share the words of wisdom that have been passed down from their moms. Read
Finally, for this Mother's Day: It doesn't matter how old we are, big boys do cry - when it comes to mom.
[vodpod id=Video.8182287&w=425&h=350&fv=]
See "In the News" for more on current events, entertainment and how it all relates to you