The Takeaway: Billions in Health Care Fraud Money Recovered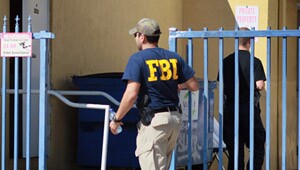 Medicare Fraud "Strike Forces" Off to a Good Start: More than $4 billion in health care fraud money was recovered in 2011, Justice Department officials announced yesterday. "It demonstrates that our collaborative efforts to prevent, identify and prosecute the most egregious instances of health care fraud have never been stronger," Attorney General Eric Holder said at a press conference.

I am particularly proud to note that FBI activity resulted in the dismantling of nearly 70 criminal enterprises engaged in health-care fraud, and the operational disruption of more than 230 criminal fraud organizations."

The Obama administration has been focused on fighting Medicare fraud and general health care fraud-and it seems efforts are paying off. Between 2009 and 2011, the federal government collected $7.20 for every dollar spent fighting fraud (up from $5.10 per dollar spent from 1997 to 2008). The $4.1 billion recovered in 2011 is the highest amount ever recovered in a single year. And the number of health-care fraud defendants charged (more than 1,400) was also at an all-time high.
Much of the success can be attributed to the Medicare Fraud Strike Forces, said Holder. The strike forces were sent to nine areas with high rates of suspected Medicare fraud: Miami, Los Angeles, Detroit, Houston, Brooklyn, Baton Rouge, Tampa, Chicago and Dallas. Medicare data on these ares show "hot spots of unexplained billing levels."
Medicare fraud costs taxpayers billions of dollars and drives up health care costs for everyone. For more on how you can avoid health care scams and how AARP is working to stop fraud, see our "Fight Health Care Fraud" page.
Wednesday Quick Hits:

And millions of older Americans could be missing out on aid that could help pay for food, medicine and heating, according to the National Council on Aging. The group has launched a campaign, "You Gave, Now Save," to raise awareness about the funds that are available for low-income retirees.
Photo: Joe Raedle/Getty Images