The Takeaway: Cancer Breakthrough; Online Dating; D-Day
Lots of interesting findings coming out of the annual American Society of Clinical Oncology in Chicago: Two drugs are being hailed by scientists as a 'major breakthrough' in treating deadly skin cancer. About 8,700 people die from melanoma every year.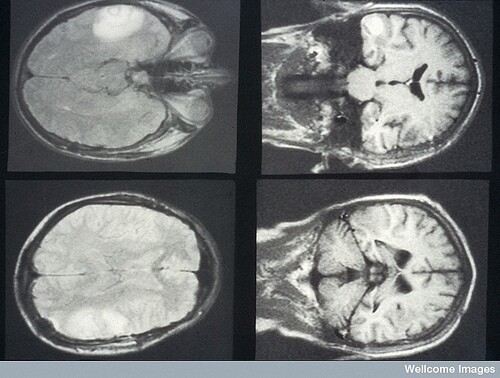 The treatments - vemurafenib and Yervoy - can significantly increase survival in patients with metastatic melanoma, the advanced and generally lethal form of skin cancer. ... To screen or not to screen, the debate continues: Testing for ovarian cancer doesn't reduce the risk of death, researchers say. Why no screening? The cancer likely won't be detected: "Because it produces few symptoms, the disease is typically not diagnosed until it has become advanced and spread throughout the body." ... Old drug, new finding: A breast cancer treatment cuts the risk of tumors in post-menopausal women by 65 percent, a new study shows.
... Not from the conference, but timely: Alaina Giordano of Durham, N.C., is a mother of two boys and has stage 4 breast cancer. A judge recently granted custody of her sons to her estranged husband, citing "concerns over her health and the uncertainty over how long she will live." To be fair, there were many other issues in the complicated legal battle, but the prominence the judge placed on Giordano's illness has raised the ire of patient advocates and parents nationwide.
... Looks like finding love the second time around is getting a little easier for Boomers. OK maybe not easier, but people over 50 are giving online dating sites a shot more than ever before. ... Elder abuse: Financial scams against seniors have reached "epidemic" proportions in recent years. ... Political lines are drawn among generations: "On one side are younger voters who are championing cuts in spending; on the other, older ones who want to retain the services they counted on getting when they retired." ... Beansprouts "likely" source of E-coli breakout in Europe.
... D-Day: Two World War II veterans look back and wonder how they got over 67 years ago. ... Jerome Oxman will personally conduct tours at his museum, a collection of rare and sometimes expensive items he bought at auctions. On his 96th birthday.
See "In the News" for more on current events, entertainment and how it all relates to you.
(Photo courtesy flickr user wellcomeimages)