The Takeaway: New Guide to Medical Tourism Worldwide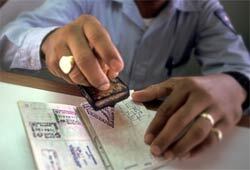 Research Overseas Health care Options Easily: Traveling4Health & Retirement (THR) has just launched an interactive online map of overseas medical resources, including places for " medical tourism"-traveling to foreign countries specifically for lower-cost medical care. With the ever-increasing costs of U.S. health care, it's a practice more Americans have been embracing in recent years.

[The map] provides a bird's-eye view of how many places in the world are popular destinations for medical travel and retirement," said a THR official, "and you can zoom in for detailed descriptions and reports on each location."

Obviously, traveling abroad for medical care takes careful planning, and isn't without some risks. But U.S. patients can often save significant money by traveling abroad for certain health procedures. While the practice was historically popular with folks seeking dental and cosmetic surgery procedures their insurance wouldn't cover, these days patients are traveling to places like Thailand, India and Singapore for things like joint transplants and heart procedures. A coronary bypass costing $100,000 in the United States might cost only $8,500 in India.
See Also: Domestic Medical Tourism >> 
Another reason for seeking health care outside the U.S. is getting treatments that aren't approved by the U.S. Food and Drug Administration, such as stem cell treatments being used abroad to treat Parkinson's and Lou Gehrig's Disease.
In addition to the new map, THR hosts a weekly Web radio show on medical tourism. "We talk about the experience of foreign patients in medical centers of excellence throughout the world," says a THR rep, "as well as our favorite destinations for medical travel or living seasonally or full time abroad."
Tuesday Quick Hits:

And Alex Karras, a former Detroit Lions player and actor (Webster, Blazing Saddles) who is now suffering from dementia, is the lead plaintiff in a suit against the NFL on behalf of himself and 69 other former players. It's the 12th concussion-related lawsuit brought against the league.
Photo: Gallo Images/Getty Images